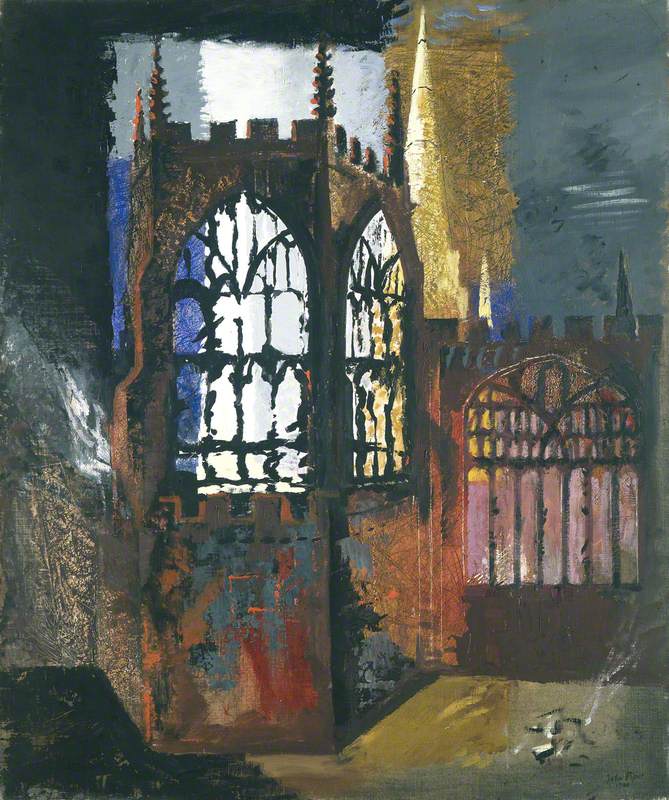 Photo credit: Manchester Art Gallery
(b Epsom, Surrey, 13 Dec. 1903; d Fawley Bottom, Buckinghamshire, nr. Henley-on-Thames, Oxfordshire, 28 June 1992). English painter, printmaker, draughtsman, designer, and writer. He reluctantly became an articled clerk in his father's legal firm, but took up the study of art after his father's death in 1926, first at the Richmond School of Art and then at the Royal College of Art. From 1928 to 1933 he wrote as an art critic for the Listener and the Nation and was among the first to recognize such contemporaries as William Coldstream, Ivon Hitchens, Victor Pasmore, and Ceri Richards. By the mid-1930s he was one of the leading British abstract artists, but by the end of the decade he had become disillusioned with non-representational art and reverted to naturalism.
Read more
He concentrated on landscape and architectural views in an emotionally charged style that continued the English Romantic tradition (see Neo-Romanticism). Some of his finest works were done as an Official War Artist when he made pictures of bomb-damaged buildings. A similar stormy atmosphere pervades his famous views of country houses of the same period. Piper's work diversified in the 1950s and he became recognized as one of the most versatile British artists of his generation. He did much work as a designer of stage decor and of stained glass (notably at Coventry Cathedral) and was a prolific printmaker. In addition he made book illustrations and designed pottery and textiles. As a writer he is probably best known for his book British Romantic Artists (1942). He also compiled architectural guidebooks to several English counties, usually in collaboration with the poet John Betjeman.
Text source: The Oxford Dictionary of Art and Artists (Oxford University Press)