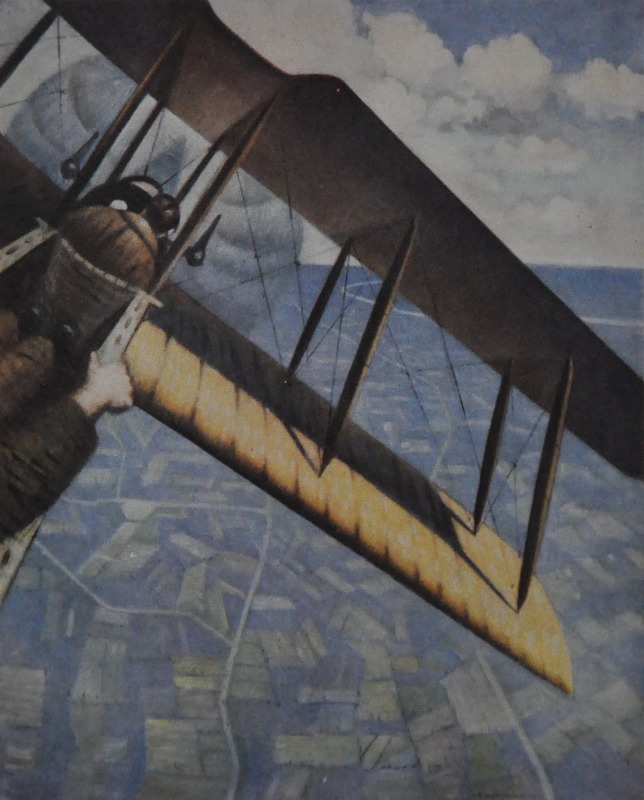 Photo credit: The Reiff Collection
(b London, 13 Aug. 1889; d London, 7 Oct. 1946). British painter and printmaker. As a student at the Académie Julian, Paris, in 1912–13 Nevinson met several of the Futurists and he became the outstanding British exponent of their style. His work included landscapes, urban scenes, figure compositions, and flowers, but he found his ideal subjects during the First World War. He served in France with the Red Cross and the Royal Army Medical Corps, 1914–16, before being invalided out, and his harsh, steely images of life and death in the trenches received great acclaim when he held a one-man exhibition at the Leicester Galleries, London, in 1916. Stylistically they drew on certain Cubist as well as Futurist ideas, but they are closer to the work of the Vorticists (with whom he had exhibited in 1915).
Read more
In 1917 Nevinson returned to France as an Official War Artist, and he was the first to make drawings from the air. Some of his work was considered too unpleasant for public viewing and was censored, but a second one-man exhibition at the Leicester Galleries in 1918 was another triumph. At the end of the war Nevinson renounced Futurism and his later, more conventional paintings are generally regarded as an anticlimax: an example is Twentieth Century (1932–5, Laing AG, Newcastle upon Tyne), an ambitious but rather turgid attempt to portray a world on the brink of catastrophe.
Text source: The Oxford Dictionary of Art and Artists (Oxford University Press)