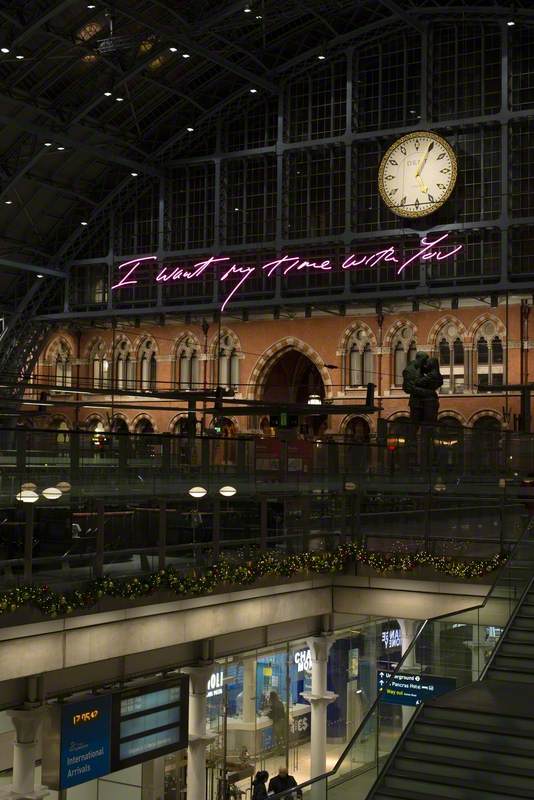 © Tracey Emin. All rights reserved, DACS 2023. Photo credit: Colleen Rowe Harvey / Art UK
Tracey Emin, CBE, RA is a British artist known for her autobiographical and confessional artwork. Emin represented Great Britain at the 52nd Venice Biennale in 2007 and was appointed Professor of Drawing at the Royal Academy of Arts, London in 2011. She was awarded the honour of Commander of the Most Excellent Order of the British Empire for her contributions to the visual arts in 2012. Tracey Emin's art is one of disclosure, using her life events as inspiration for works ranging from painting, drawing, video and installation, to photography, needlework and sculpture.
Read more
Emin reveals her hopes, humiliations, failures and successes in candid and, at times, excoriating work that is frequently both tragic and humorous. In 2020, a major solo exhibition entitled The Loneliness of the Soul, opened at the Royal Academy of Arts, London. The exhibition then toured to the new Munch Museum, Oslo in Summer 2021 to critical acclaim and was followed by solo exhibitions A Journey to Death at Carl Freedman Gallery, Margate, and I Lay Here For You, at Jupiter Artland, Edinburgh. In June 2022, Emin unveiled her largest artwork to date The Mother, a permanent public commission for Oslo's Museum Island.
Text source: The Artist