A major new art exhibition opening at The National Museum of Poland, Gdańsk in March will show just how vital Europe has been to the British painting tradition.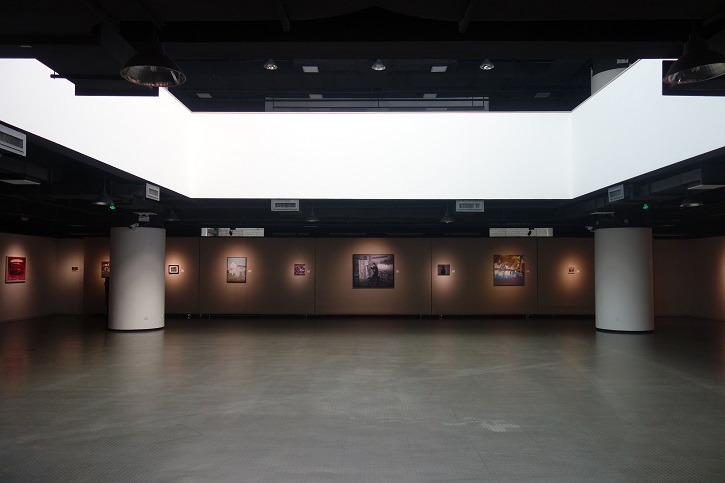 Titled 'Made in Britain', the exhibition consists of over 80 paintings by artists from across the UK and will include works by the likes of Tracey Emin, David Hockney, Sovereign European Art Prize Winner Susan Gunn and Contemporary British Painting Prize Winner Cathy Lomax.
This new art exhibition draws works from the Priseman Seabrook Collection of 21st Century British Painting, which I set up in 2014 as I wanted to do something to promote the art of painting.
In 2014, I came to realise that many contemporary painters like Susan Gunn and Cathy Lomax who are working in Britain today had yet to be collected with the same geographical and chronological focus of their twentieth-century predecessors and foreign contemporaries. So, along with my wife Ally Seabrook, I began the process of bringing together a body of work by artists which followed the simple criteria of being painting produced after the year 2000 within the British Isles.
So far, we have have acquired more than 120 paintings from over 100 artists, and it has now become the very first collection of art dedicated to twenty-first-century British painting in the UK.
It's been a labour of love for me. We first displayed the collection at Huddersfield Art Gallery in 2015 and subsequently toured it to The Jiangsu Art Museum, Nanjing, Yantai Art Museum and Tianjin Academy of Fine Arts in China between 2017 and 2018.
I hope this latest show in Poland will lead to more displays across Europe. The collection has enabled us to uncover a number of significant themes, one of which is when we look to the past, we notice how many of the greatest painters who practised in the UK were born abroad, including Hans Holbein from Germany, Anthony van Dyck from Belgium and more recently Paula Rego who was born in Portugal. Indeed, it is this international influence which has probably helped create such a vibrant tradition in the genre in Britain. So, to be able to display the work of some of our finest contemporary British artists in Europe feels like the continuation of a beautiful international conversation.
In the twenty-first century we see this strand of internationalism continuing in British painting and being signified in the collection by the likes of Monica Metsers who was born in New Zealand, Claudia Böse, Silvie Jacobi and Marius von Brasch who were born in Germany, Jules Clarke who was born in New York, Julie Umerle in Connecticut, Ehryn Torrell in Canada and Alison Pilkington who is from Ireland, all of whom will be represented in this new display.
Narbi Price, whose 2017 Contemporary British Painting Prize-winning painting Untitled Yard Painting (Albert), will also be on display in Gdańsk, says: 'It's a huge privilege to be showing in Poland, the country that brought us Wilhelm Sasnal and Roman Opalka, painters that I've found to be incredibly important both conceptually and visually over the years.'
Other exhibiting artists include Greater Manchester Arts Prize winner Iain Andrews, East London Painting Prize winner Nathan Eastwood and John Moores Painting Prize Exhibitor Richard Baker, who says of the upcoming show: 'Growing up in the 1970s and 80s, Gdańsk was a very real and ever-present part of my formative years. Gdańsk was an almost constant presence in the news. The name Lech Wałęsa more often uttered than that of our own Prime Minister at the time. I was too young to fully understand at the time exactly what was going on but I was always aware that it was very important. Now, as an adult with a greater grasp of history and the events that took place in Gdańsk, it is with great excitement that I look forward to exhibiting my work in a city of such great cultural and social significance and the birthplace of Solidarity.'
Indeed, some of this history will be reflected in the location of the exhibition, as part of it will be taking place in Lech Wałęsa's old Solidarity office at The Green Gate in the heart of Gdańsk.
Robert Priseman, painter, curator and writer
'Made in Britain – 82 Painters of the 21st Century' is curated by Robert Priseman, Anna McNay, Małgorzata Taraszkiewicz-Zwolicka and Małgorzata Ruszkowska-Macur. It will be at The National Museum, The Green Gate, Gdańsk, Poland from 14th March to 2nd June 2019. The gallery is open from Tuesday to Sunday, from 10am to 4pm. For more information, telephone + 48 58 307 59 12.
Painters taking part in the exhibition are David Ainley; Iain Andrews; Amanda Ansell; Louis Appleby; Richard Baker; Karl Bielik; Claudia Böse; John Brennan; Julian Brown; Simon Burton; Ruth Calland; Emma Cameron; Simon Carter; Maria Chevska; Jules Clarke; Wayne Clough; Ben Coode-Adams; Ben Cove; Lucy Cox; Andrew Crane; Pen Dalton; Alan Davie; Jeffrey Dennis; Lisa Denyer; Sam Douglas; Annabel Dover; Natalie Dowse; Fiona Eastwood; Nathan Eastwood; Tracey Emin; Geraint Evans; Paul Galyer; Pippa Gatty; Terry Greene; Susan Gunn; Susie Hamilton; Alex Hanna; David Hockney; Marguerite Horner; Barbara Howey; Phil Illingworth; Linda Ingham; Silvie Jacobi; Kelly Jayne; Matthew Krishanu; Bryan Lavelle; Andrew Litten; Cathy Lomax; Paula MacArthur; David Manley; Enzo Marra; Monica Metsers; Nicholas Middleton; Andrew Munoz; Keith Murdoch; Paul Newman; Stephen Newton; Gideon Pain; Andrew Parkinson; Mandy Payne; Charley Peters; Ruth Philo; Alison Pilkington; Narbi Price; Robert Priseman; Freya Purdue; James Quin; Greg Rook; Katherine Russell; Stephen Snoddy; Ben Snowden; David Sullivan; Harvey Taylor; Molly Thomson; Ehryn Torrell; Judith Tucker; Philip Tyler; Julie Umerle; Marius von Brasch; Mary Webb; Sean Williams; Fionn Wilson.