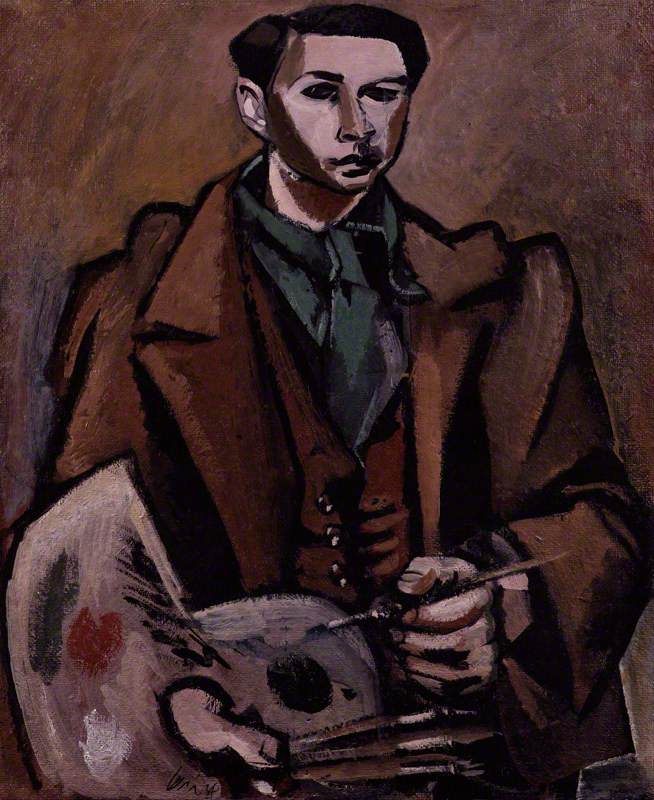 © National Portrait Gallery, London. Photo credit: National Portrait Gallery, London
(b Dunvant, nr. Swansea, 6 June 1903; d London, 9 Nov. 1971). British painter, printmaker, designer, and maker of reliefs, born into a Welsh-speaking family. From 1924 he spent most of his life in London, but he remained close to his Welsh roots. His output was many-sided, and Sir John Rothenstein writes that 'Richards's work is widely admired but there is little consensus of opinion about its essential character.' In 1936 he took part in the International Surrealist Exhibition in London and he said that Surrealism 'helped me to be aware of the mystery, even the "unreality", of ordinary things'. At this time he was also strongly influenced by Picasso, notably in a series of semi-abstract relief constructions begun in 1933. After the Second World War his painting drew inspiration from the large exhibition of Picasso and Matisse at the Victoria and Albert Museum in 1945.
Read more
His best-known works include the Cathédrale engloutie series, based on a Debussy prelude (which Richards used to play on the piano) and 'Do not go gentle into that good night' (1956, Tate, London), based on a poem by Dylan Thomas (whom he once met). Richards's work also included book illustrations, theatre designs, mural decorations for ships of the Orient line, and designs for stained glass and furnishings for the Blessed Sacrament Chapel in Liverpool Roman Catholic Cathedral (1965).
Text source: The Oxford Dictionary of Art and Artists (Oxford University Press)