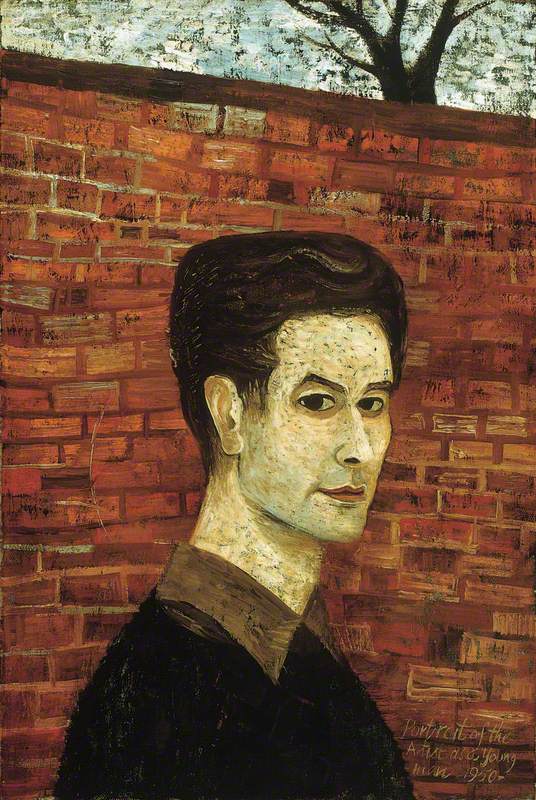 © The Ruth Borchard Collection. Photo credit: Ruth Borchard Collection
Painter, teacher and writer of books on art, born in London, where he continued to live. Daniels studied at Woolwich Polytechnic, 1943–4, then service in the Royal Air Force, resuming his studies at Royal College of Art, 1947–50, undertaking postgraduate studies in mural design, 1950–2. Daniels was to hold a number of teaching posts: from 1951–76 at Hornsey College of Art; from 1964–9 part-time at Royal College of Art; from 1973–88 part-time at Sir John Cass, City of London Polytechnic; 1976–80 part-time at Middlesex Polytechnic; then again at the Royal College, 1984–7. Daniels showed widely in mixed shows from the early 1950s. He was one of Jack Beddington's Young Artists of Promise, in the 1957 book of that title, and his stylised depiction of people and places remained remarkably consistent.
Read more
He handled a number of commissions, including murals for Hammersmith Town Hall. His books included Painting and Drawing, 1961; Drawing Made Simple, 1962; and Landscape Painting in Watercolour and Oil, 1980. His many solo shows included Zwemmer Gallery from mid-1950s, later ones including Belgrave Gallery, 1989: Alfred Daniels in Israel. Daniels was a member of RWS and RBA. Leeds University and Greater London Council held his work.
Text source: 'Artists in Britain Since 1945' by David Buckman (Art Dictionaries Ltd, part of Sansom & Company)