An unprecedented photography and digitisation project by Art UK means that the UK's significant collection of over 13,500 public sculptures and monuments is now available to view online for the first time ever. Our team of volunteers have taken over 140,000 photographs of works by renowned artists including Antony Gormley, Henry Moore and Barbara Hepworth, as well as lesser-known sculptors' works.
This unique online resource showcases the rich history of public sculpture in the UK and how public sculpture itself represents our history. Famous figures depicted range from Queen Victoria and Pocahontas to Captain Mainwaring (Arthur Lowe) and The Bee Gees.
The project will allow members of the public, historians and researchers to access this information for pleasure and study. Art UK's artwork search allows visitors to filter by location, artist or subject.
Andrew Ellis, Director of Art UK, says, 'The UK has a rich and enviable collection of public sculptures, and we are thrilled to have brought them all together on Art UK at this time of national interest in our public sculpture heritage. This five-year project to document sculpture in the UK's outdoor spaces is not only a significant milestone for our charity, but also for anyone who cares about public art or simply wants to find out more about that sculpture they walk past each day.'
The artworks catalogued range from Herring Girl in the Outer Hebrides to the recently unveiled tribute to palaeontologist Mary Anning in Lyme Regis, and Basil Watson's National Windrush Monument in London's Waterloo Station.
Included are statues and busts, as well as commemorative water troughs, drinking fountains, clock towers, tombstones, obelisks and more.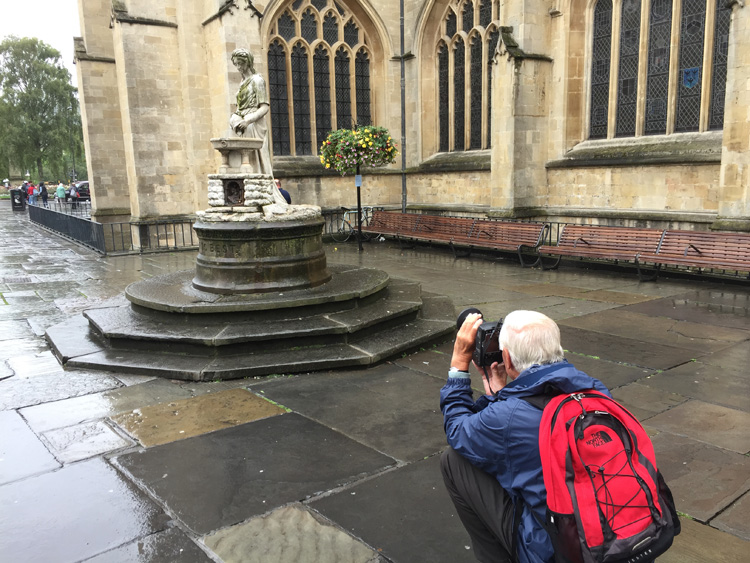 'Our project hasn't only been confined to outdoor sculpture,' adds Ellis. 'We are close to recording all sculptures of the past 1,000 years held in public collections. Together, these two huge sculpture recording initiatives will make an enormous contribution to the study of sculpture and public awareness of this great art form. They couldn't have been achieved without the efforts of our dedicated volunteers, staff and the generous support of our funders, particularly The National Lottery Heritage Fund.'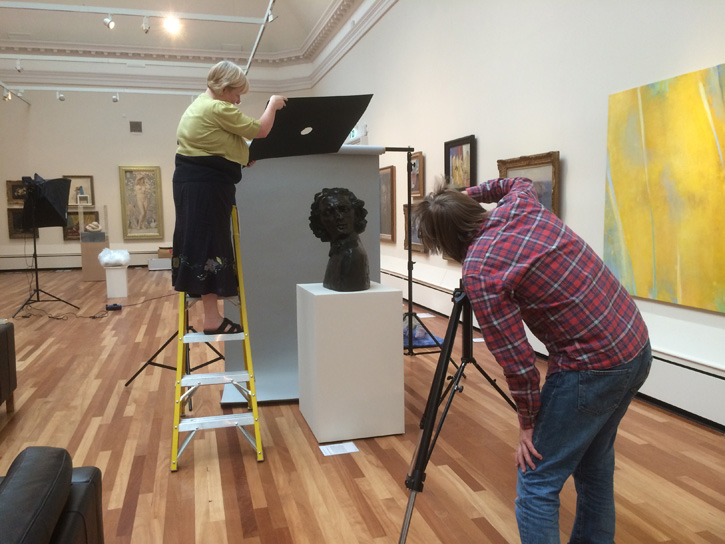 Artist Antony Gormley, whose work Angel of the North is one of the UK's most famous public sculptures, says, 'This is a wonderful resource allowing all of us to know and visit the works that we collectively own. Many exist in open space, whether rural or urban, and can be visited day or night whatever the season – works that can truly be lived with and that enrich and deepen our experience of their surroundings.'
The project has been led by Art UK's Deputy Director, Katey Goodwin, whose research has uncovered an imbalance in the representation of women and people of ethnically diverse backgrounds.
Of 13,000 outdoor sculpture records analysed, just over 2,600 public sculptures depict or commemorate named people
Of these 2,600 works across the UK, 77.5% are dedicated to men, 17% are dedicated to women and 5.5% are dedicated to both men and women
Just under 2% of the 2,600 artworks across the UK depict or commemorate people of ethnically diverse backgrounds
The largest group of named people commemorated are royalty, with over 460 public sculptures (15.5% of the total sculptures of named people)
Queen Victoria is the monarch with most public monuments and sculptures dedicated to her, with over 175 statues, fountains, bandstands, clock towers and other artworks erected in her name
Other roles and professions which are depicted and commemorated in large numbers are military figures, politicians, religious figures, writers and poets
'Our intrepid volunteers have recorded thousands of public sculptures in our streets and parks, at the top of mountains, on the side of buildings and beside the sea,' says Goodwin. 'Many of these monuments have been erected to commemorate real-life people, to celebrate their achievements and remember the events which defined their lives. These numerous statues, fountains, reliefs and clock towers help to keep their memory alive.
'Analysing these sculpture records tells us a great deal about our country's history and who we choose to commemorate, highlighting how our public art should become more representative. Each part of the UK reflects its own identity, industries and local heroes in the monuments it builds. This ground-breaking database can be used for research for years to come and will grow as new public sculptures are unveiled across the UK.'
The large-scale project has been made possible thanks to the support of over 500 photography and data volunteers. Artworks have been found and photographed in every nation and region of the UK, from city centres to remote islands. As well as allowing members of the public to search for and discover artworks, the database will also contribute to the protection and preservation of the outdoor sculptures.
Key project funders include The National Lottery Heritage Fund, Henry Moore Foundation, Arts Council England, the Scottish Government, the Esmée Fairbairn Foundation and the Pilgrim Trust.
Godfrey Worsdale, OBE, Director of Henry Moore Foundation, says, 'The UK has an internationally significant collection of public sculpture and Henry Moore Foundation is delighted to have supported this project to photograph and digitise such a rich array of artwork. The tradition of installing sculptures in open locations to be enjoyed by the community, favoured by Henry Moore, is one that should be celebrated. This valuable new online resource will enable more people to learn about the art around them.'
Art UK's next project, subject to funding, will be to record the nation's outdoor murals. We are also planning how we will digitise the UK's ceramics collection.
Gemma Briggs, Head of Marketing and Communications at Art UK
Read about Art UK's sculpture project or get in touch with Gemma at gemma.briggs@artuk.org for more information