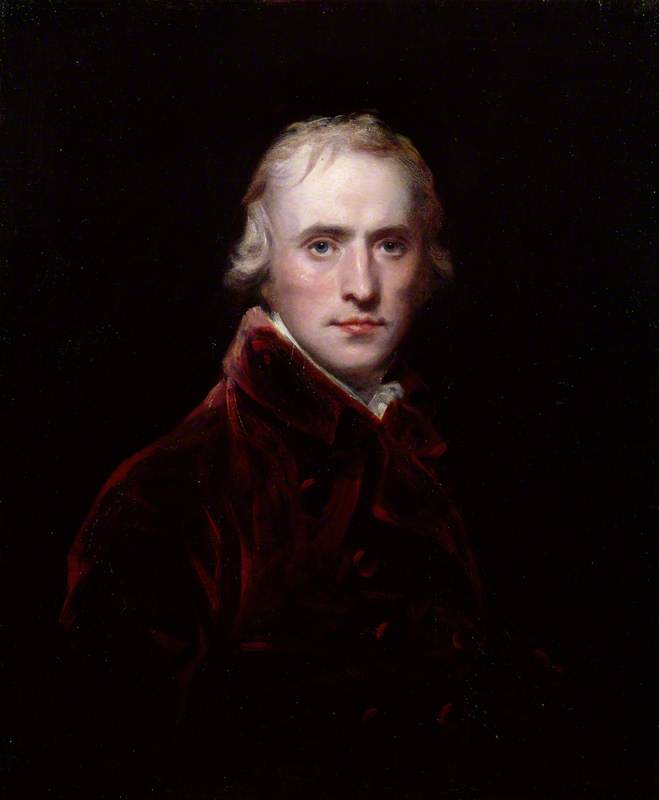 Photo credit: Royal Academy of Arts
(b London, 25 Apr. 1758; d London, 23 Jan. 1810). British portrait painter, born of German immigrant parents who worked at the court of George II. He trained as a chorister in the Chapel Royal, St James's Palace, and later received an allowance from George III to study at the Royal Academy Schools. The royal favour he was shown led to rumours that he was the king's illegitimate son. In 1789 he was appointed portrait painter to the Prince of Wales (later George IV) and after the death of Reynolds, he and Lawrence were the leading portraitists in the country. Hoppner rarely achieved striking individuality (his portraits often recall Reynolds and Romney and later Lawrence and Raeburn), but his best work, particularly when depicting women and children, has great charm.
Read more
He suffered from a variety of illnesses for several years and had a sarcastic manner that alienated many people: in 1806 Farington referred to his 'bad health, sad looks & ill temper'. See also Copley.
Text source: The Oxford Dictionary of Art and Artists (Oxford University Press)