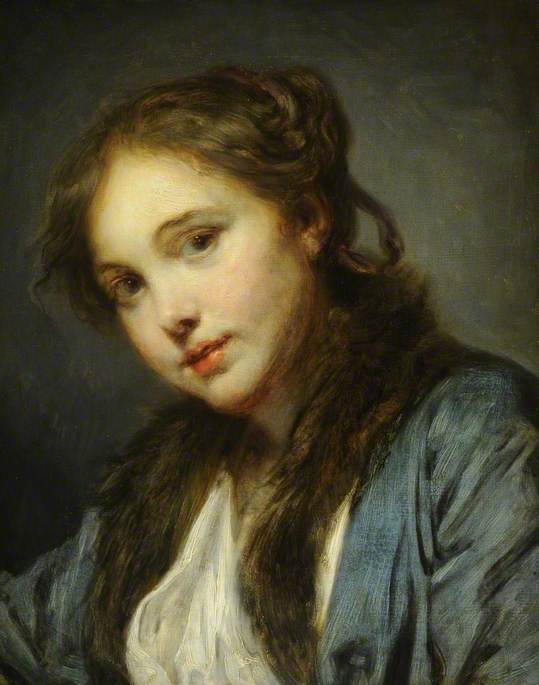 Photo credit: Cannon Hall
(b Tournus, 21 Aug. 1725; d Paris, 21 Mar. 1805). French painter. He had a great success at the 1755 Salon with a group of paintings including Father Reading the Bible to his Children (Louvre, Paris) and he went on to win enormous popularity with similar sentimental and melodramatic genre scenes. His work was praised by Diderot as 'morality in paint' and as representing the highest ideal of painting in his day. He also wished to succeed as a history painter, but when he presented his Septimius Severus Reproaching Caracalla (1769, Louvre) to the Académie Royale as his reception piece he was accepted only as a genre painter, causing him acute embarrassment. Much of his later work consisted of titillating pictures of young girls, which contain thinly veiled sexual allusions under their surface appearance of mawkish innocence: The Broken Pitcher (Louvre), for example, alludes to loss of virginity.
Read more
With the swing of taste towards Neoclassicism his work went out of fashion and after the Revolution in 1789 he sank into obscurity. At the very end of his career he received a commission to paint a portrait of Napoleon (1804–5, Versailles), but he died in poverty. His huge output is particularly well represented in the Louvre, the Wallace Collection in London, the Musée Fabre in Montpellier, and the museum dedicated to him in Tournus, his native town.
Text source: The Oxford Dictionary of Art and Artists (Oxford University Press)