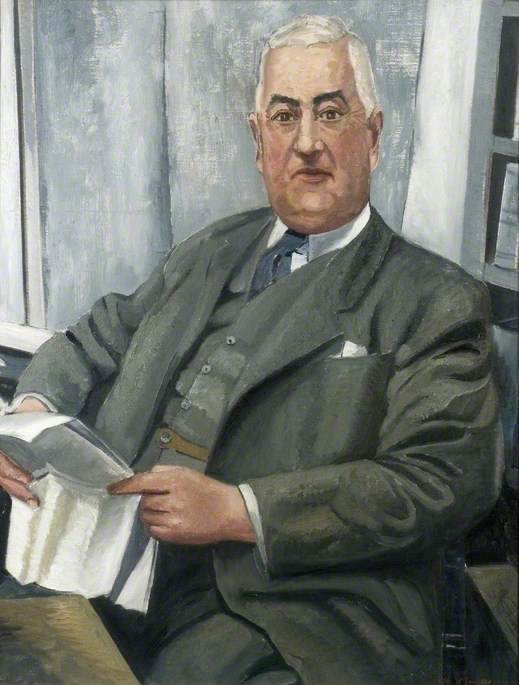 © the artist's estate. Photo credit: Halstead Town Council
Australian painter, active mainly in England. He was born at Bowral, New South Wales, and studied at the Royal Art Society of New South Wales and Sydney Art School. De Maistre also studied music at the Sydney Conservatorium and throughout his career he was interested in the analogy between colour combinations and musical harmony. This led him to early experiments with abstraction with Roland *Wakelin; they produced the earliest abstracts painted in Australia, but only one survives—de Maistre's Rhythmic Composition in Yellow Green Minor (1919, Art Gallery of New South Wales, Sydney). Between 1923 and 1928 he lived in Europe, mainly France, and returned to Europe permanently in 1930, settling in London after a brief period of residence in France.
Read more
He became a friend of Francis *Bacon and in the 1930s he ran an art school in London with Martin Bloch (1883–1954). After the Second World War (in which he worked for the Red Cross) he exhibited widely. He painted portraits, interiors, still-life, and religious subjects (he became a convert to Roman Catholicism in 1949) in a style that Sir John *Rothenstein characterized as 'reticent but extremely complex'. *Cubism was one of the major influences on his eclectic style. There are several examples of his work in Tate.
Text source: A Dictionary of Modern and Contemporary Art (Oxford University Press)