What do you get if you cross a public sculpture with a group of teen somethings? I suppose it could be many things, but our experience tells us you get sculptures with attitude.
We asked a group of music-mad teenagers if they were interested in public sculpture. 55% said 'perhaps'. Could they name any sculptures? Well no, not really. But give them an iPad, Addtext and background eraser apps, and access to a bank of photographs of public sculptures, their imaginations ran wild. The results certainly made us chuckle.
As part of Culture 24's Let's Get Real: Young Audiences project, we at Art UK had the pleasure of working a group of teenagers who had signed up for a week-long music workshop at The Hive in Shrewsbury. Curious to discover more about what teenagers think about sculpture and how creative they are with digital technology (very), we asked if they would like to join in with a lunchtime activity.
We had been inspired by a little book, Talking Statues by Julian Nieman, in which he gives captions and slogans to some of London's public sculptures. These range from the witty, to the romantic, the slightly risqué to the downright daft. Whatever the message, giving these public monuments something to say changes the way you look at them.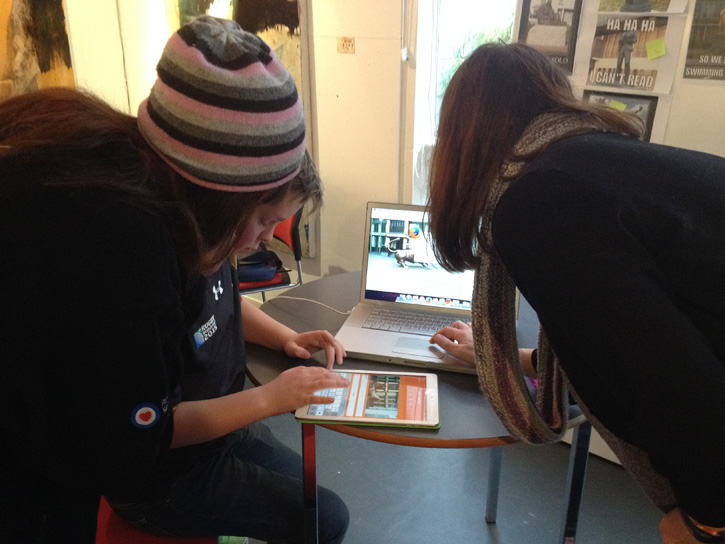 Over the course of four lunchtime sessions, our group captioned dozens of images. Some participants were more active than others – some slogans seemed to trip off the tongue, others required a bit more thought.
Some participants thought about the message – how could these sculptures voice issues that mattered? Others were quick to quip.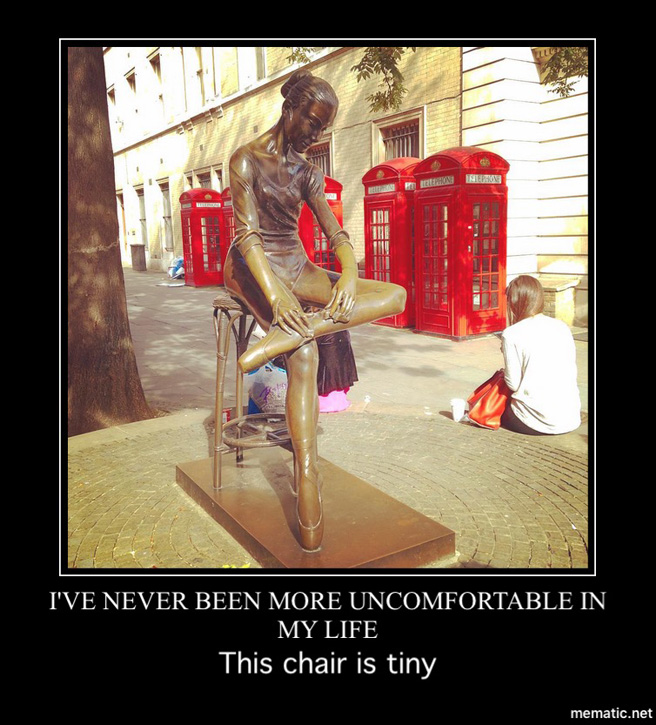 The project was fun, light-hearted and greatly enjoyable. Some young people stretched themselves further and used the background eraser app to cut out their sculptures and relocate them to a Shrewsbury backdrop.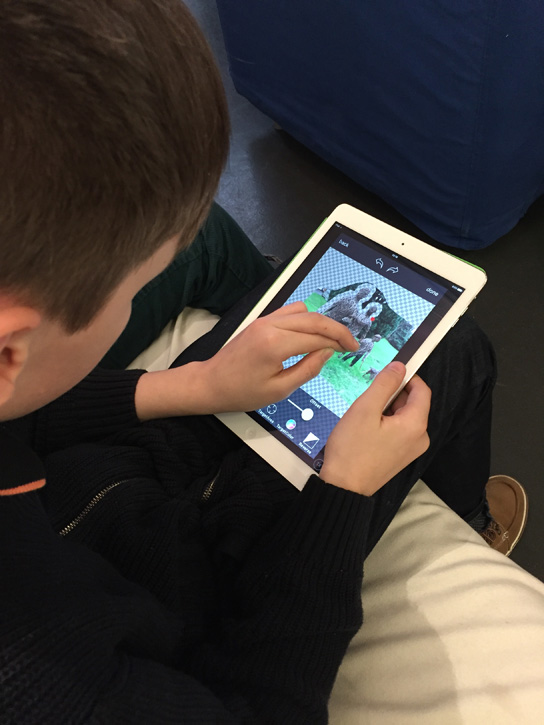 How did this project affect me? Well, I now walk around putting words in other sculptures' mouths. And I think our group of teenagers do too – 70% thought they would notice public sculptures more in the future as a result of the project.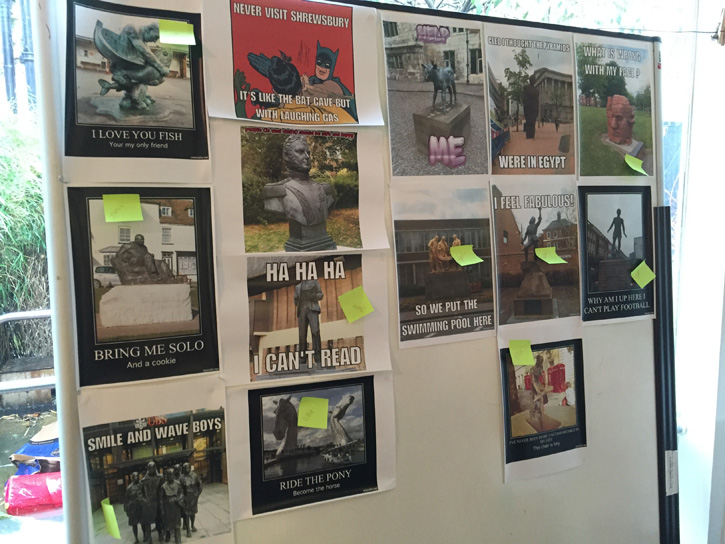 60% also said that the project had increased their interest in using digital art resources. Art UK is the nation's online home for public collections with over 200,000 oil paintings, which will shortly be supplemented by watercolours, prints, drawings and from next year, sculpture. We aim to be a digital art resource for everyone – young and old.
80% of participants said they would like to share their results on social media. We did just that, in partnership with The Hive. You can see the results on Instagram, Twitter and Facebook.
Maybe you can share your own versions with us here at Art UK too!
Camilla Stewart, Art UK Head of Commercial Programmes and Collection Partnerships