Titanic
RMS Titanic was an ocean liner that struck an iceberg and sank during its first voyage across the Atlantic ocean in 1912. Titanic was one of many ships constructed in the Harland & Wolff shipyard in Belfast; there are photos on Art UK.
The Harland & Wolff shipyard has since been redeveloped and part has been renamed Titanic Plaza.
In 2012, the Titanic Belfast visitor attraction opened at Titanic Plaza. Created as a monument to Belfast's shipbuilding history, the building's design represents ships' hulls and ice crystals. Outside the entrance stands a sculptural sign spelling out 'TITANIC', designed by the building's architects.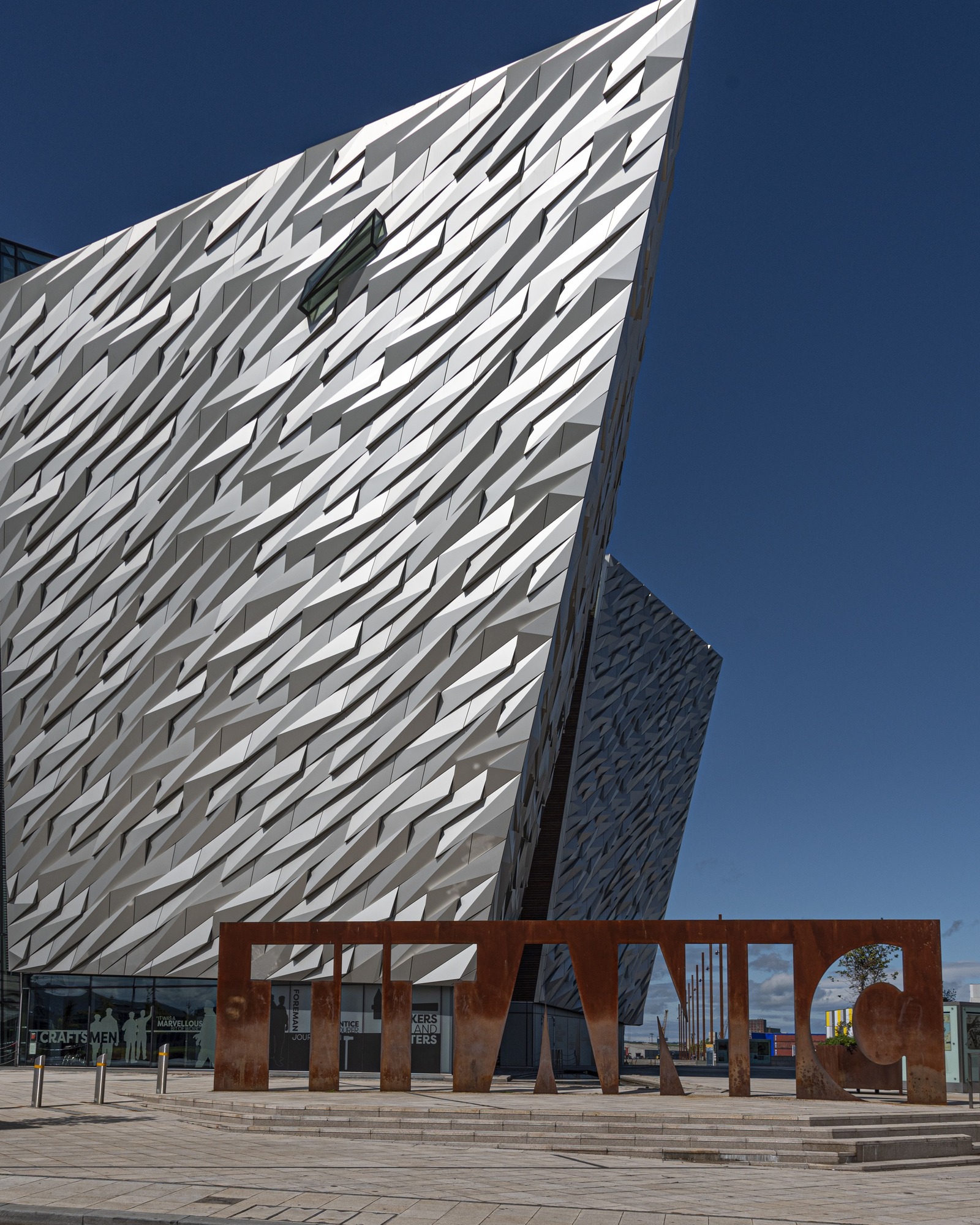 The sculpture uses steel of the same thickness as the hull of the ship Titanic and weighs 16 tons, the weight of Titanic's anchor. At 4.5 metres tall and 14.5 metres long, the sculpture is the same height and width as the private promenade decks used by Titanic's first-class passengers.