Black History Month is not the month you suddenly remember that there are, have been and always will be interesting people of African descent doing incredible things.
Clearly the artists, innovators and cultural elevators you may have seen popping up on your feeds during the course of the month should be praised for their achievements at any given point of the year.
But Black History Month is a necessary reminder, not of the existence of black people and people of colour, but for the reasons they were 'forgotten' in the first place. Yet, most poignantly, the month exists to celebrate their triumph in thriving despite the odds.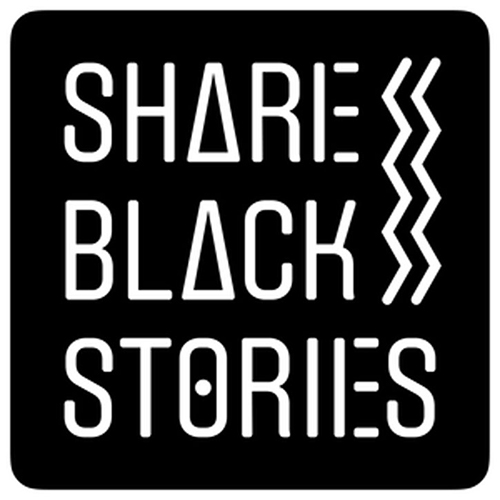 Instagram has started a campaign that enables anyone to celebrate black Britons by sharing the ways they inspired them with the hashtag #ShareBlackStories. This gave us an opportunity to highlight artists who are changing the game in the art world by sharing their journeys, one colourful post at a time. These are the black and female artists (two woefully overlooked groups on the usual 'It' lists) to follow on Instagram.
1. Lina Iris Viktor (@linairisviktor)
Lina Iris Viktor is taking London by storm with her first solo exhibition in the city called 'Some Are Born To Endless Night – Dark Matter'. Curated by Renee Mussai, the free exhibition is attracting an unprecedented number of visitors to Shoreditch's Autograph Gallery.
Viktor is a fitting leader of this pack of young, exciting black female artists as she focuses specifically on blackness – be it from a physical, historical or socio-political point of view. The magic of her artworks lies in the juxtaposition between the blackness of her backdrops against the 24-carat gold leaf accents that imbue the pieces with majestic opulence. Some works also feature an electrifying blue hue that is not only moreish to look at but (conveniently) Instagrammable.
2. Joy Labinjo (joylabinjo)
Lauded at her showcase during this year's Frieze Art Fair, Joy Labinjo was quoted as saying that 'it's a great time to be a young Black British artist.' Indeed, it is. Her impressive resume and runaway success at Frieze will no doubt draw audiences to the BALTIC Centre for Contemporary Art, where the 25-year-old painter will be having a major solo exhibition titled 'Our Histories Cling To Us'.
The show is sure to resonate with many from far and wide thanks to the subject matter: a contemporary snapshot of familial contentment that explores themes of identity, cultural duality and belonging.
3. Charlotte Edey (@edey_)
Charlotte Edey is an artist and illustrator working across print, textile, embroidery and tapestry. Themes of femininity, myth and mysticism inform Edey's exploration of the intersections between identity and spirituality.
View this post on Instagram
They say comparison is the thief of joy, but fans of Georgia O'Keeffe might draw similarities between the two artists – perhaps the biggest being how O'Keeffe looked to the space between the self and the spiritual to create her artworks. Edey's work is full of symbolism and merges the overlooked realm between each individual's internal landscape and that of the universal one that binds all. Having worked with brands like Miu Miu, New York Times and Penguin Random House, it's safe to say that Edey's artworks have commercial appeal.
4. Linnet Rubaya (@cigherette)
Linnet Rubaya is a self-taught artist based in Leeds. Born in Harare and raised in London, Rubaya's artistic journey trailed an unusual path (she holds a degree in Biomedical Science from the University of Brighton) that is paying off this year.
Rubaya was recently nominated for the Robert Walters Group UK Young Artist of the Year, a prestigious prize in partnership with Saatchi Gallery, London, where each of the ten young artists will be exhibiting their latest work. This accomplishment will bring Rubaya closer to her goal of providing a (much needed) perspective on the lives of – and for – underrepresented people.
5. Joy Yamusangie Miessi (@joyyamusangie)
Joy Yamusangie Miessi is a multi-disciplinary, non-binary artist who was featured as an up-and-coming artist at the Arto LifeWTR lounge at Frieze Art Fair, in London, this year.
As well as Frieze, Miessi has also shown at Beers London Gallery and has created a public artwork along the Southbank as part of LDN WMN, which was curated by Tate collective. Previously a guest speaker at INIVA, Tate Modern and The Courtauld Institute of Art, Miessi's oeuvre is not limited to exhibiting but also discussing art.
Patricia Yaker Ekall, journalist