Art Matters is the podcast that brings together pop culture and art history, hosted by Ferren Gipson.
Download and subscribe on iTunes, Stitcher or TuneIn
The past several weeks have been challenging in innumerable ways. As we've all faced the fear and difficulties of a global pandemic, we've once again come face-to-face with the systems of racism and violence that allowed for the killings of George Floyd, Ahmaud Arbery, Breonna Taylor, and countless others. But the world has stood up. All fifty states, countries around the world, and people of all backgrounds have protested to assert that black lives matter. Many of us are heartbroken and emotionally drained, but I hope after the action of the last couple of weeks, we are also beginning to feel hopeful and inspired.
These events echo the protests and marches of the Civil Rights Movement in the 1960s and 1970s, and this is a period at the heart of the 'Soul of a Nation: Art in the Age of Black Power' exhibition first exhibited at Tate in 2017. I recently had the opportunity to speak with Zoé Whitley, one of the co-curators of this acclaimed exhibition and the Director of Chisenhale Gallery in London, to discuss the show and some recent events.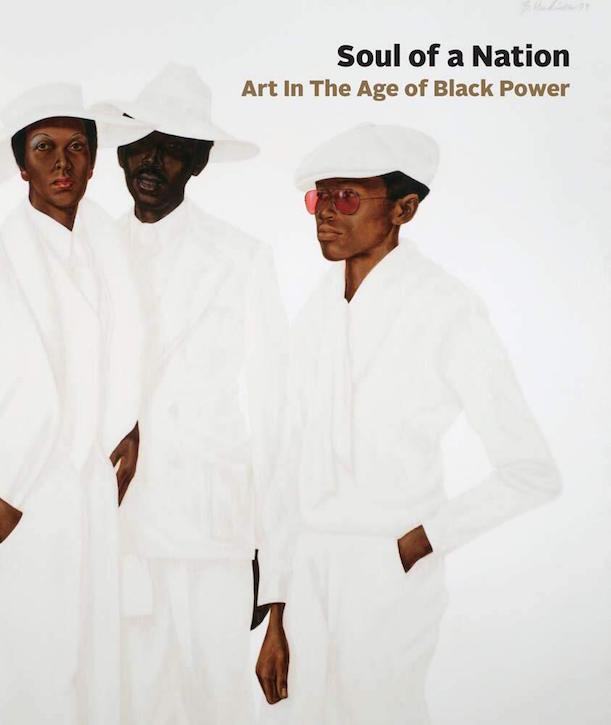 'If we were to think about modern and contemporary international art in the context of [Tate Modern], from 2000 to 2017, the Tate Modern will have produced a whole range of art-historical retellings and explorations of various aspects of post-war American art, and black voices and contributions were almost entirely absent from those stories,' says Zoé.
Through the exhibition, Zoé and her co-curator Mark Godfrey created space to showcase the complex and sometimes contrasting experiences of black artists in the 1960s, 1970s and 1980s. The show allowed space for artists who engaged directly with subjects relating to black identities and realities, and for artists whose work was more aesthetically driven – each equally valid and important.
'The beauty and the joy and the complexity of the story was the complete lack of agreement on [those approaches], and an exhibition format is a perfect way to show something rather than tell it,' says Zoé.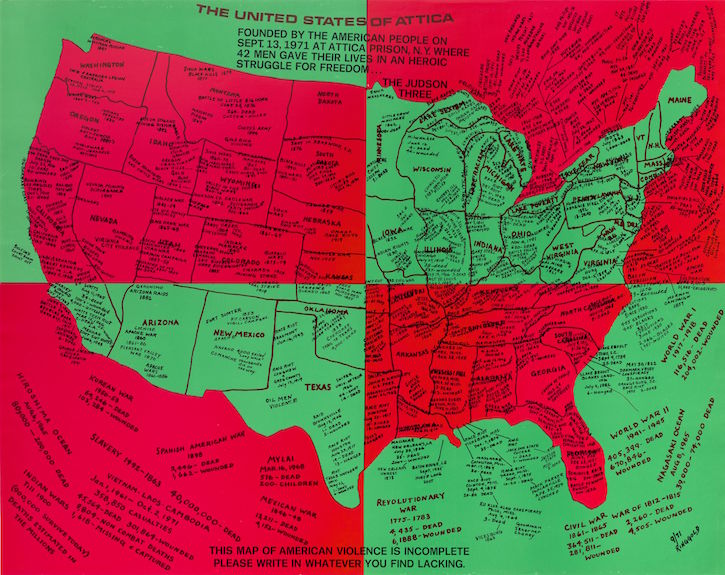 Many of the artists in the show were engaged with the Civil Rights Movement, and connections have been drawn between the events of this era and the current Black Lives Matter movement. It has been amazing to see how the art community has reacted to recent events, including raising important questions about repatriating objects and fair work practices in institutions, and also through action. Art for Philadelphia is an example of a project that quickly sprang to action by selling limited edition prints to help raise funds for bail support and human rights initiatives. Similarly, British artist Lubaina Himid is now offering an exclusive print through The Guardian that references West African textiles, text by Toni Morrison, found photographs and states 'BLACKLIVESMATTER' in bold text. Proceeds from this print will go towards the ROOT-ed Zine, which lifts up artists of colour.
Lubaina Himid: You say the magic words, Black Lives Matter: buy an exclusive print https://t.co/6kDv80o6Ag

— The Guardian (@guardian) June 11, 2020

'I think that there are these ways that we can look to artists sometimes to express things in a way that we hadn't previously seen,' Zoé says. 'Through the beauty of what they're doing, [they] help us connect to things that are ugly or hard that we couldn't otherwise process as easily.'
Listen to my full conversation with Zoé in the player above or wherever you listen to your podcasts. The 'Soul of a Nation' exhibition is still touring and the next stop will be the Museum of Fine Arts, Houston from 27th June 2020.
Listen to our other Art Matters podcast episodes