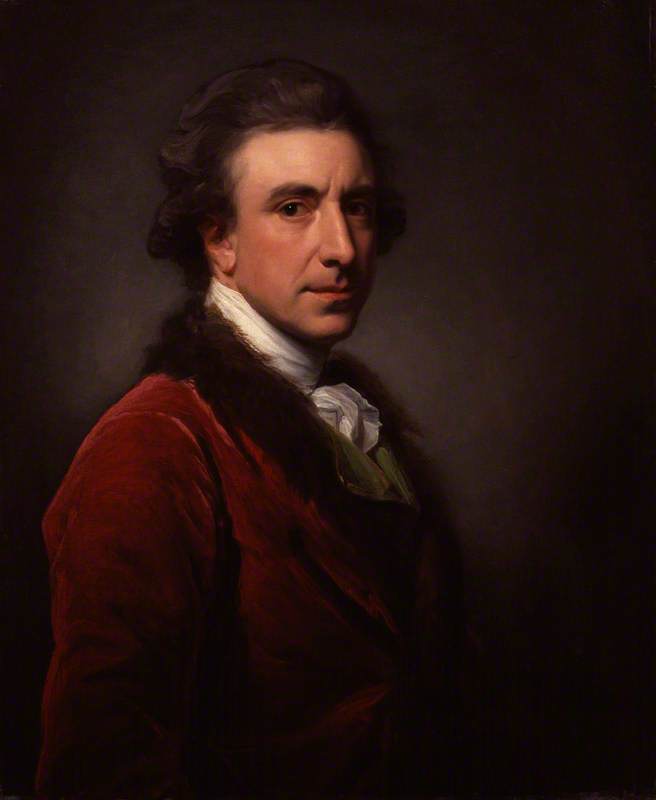 Photo credit: National Portrait Gallery, London
(b London, 18 May 1735; d Winchester, 15 Oct. 1811). English painter, primarily of portraits (although in his early career he had ambitions as a history painter). He studied under Hayman and spent the years 1754–65/6 in Italy (mainly Rome), where he was much influenced by the sophisticated portrait style of Pompeo Batoni (and where, like several of his contemporaries, he was smitten by Angelica Kauffmann). One of his best-known portraits was painted soon after his return to England—Captain James Cook (1766, Nat. Maritime Mus., London). In 1768 he became a foundation member of the Royal Academy, but after inheriting a fortune he decreased his practice in the later 1770s. He gave up his London studio in 1782 and the following year married a wealthy widow.
Read more
In 1790 he resigned from the Royal Academy (although he occasionally exhibited landscapes as an amateur) and in the same year became an MP. In 1800 he adopted the surname Holland (from one of his wife's relatives) and later that year was created a baronet. He was the son and brother of architects, both called George Dance.
Text source: The Oxford Dictionary of Art and Artists (Oxford University Press)