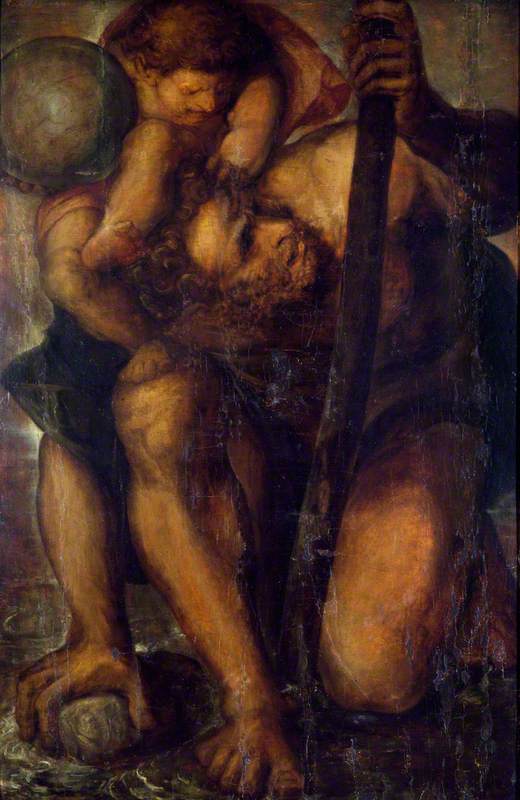 Photo credit: Christ Church, University of Oxford
(b Caravaggio, nr. Bergamo, c.1499; d Messina, ?1543). Italian painter, named after his birthplace in Lombardy. At an early age he moved to Rome, where he assisted Raphael in the decoration of the Vatican Loggie and then achieved great success painting palace façades with monochrome scenes imitating classical sculpture. They have almost all perished (only the heavily restored decoration of the Palazzo Ricci remains in situ), but they were highly regarded in the 16th and 17th centuries and became well known through engravings and drawings (Rubens was among the artists who copied them), making Polidoro, together with Giulio Romano, the most influential of Raphael's followers. Polidoro's other main claim to fame is his decoration of the chapel of Fra Marino Fetti in S.
Read more
Silvestro al Quirinale (c.1525) with two murals of scenes from the life of St Mary Magdalene and St Catherine of Siena; here he gave an entirely new prominence to the landscape, which dominates the figures. In this he was influenced by ancient Roman painting and foreshadowed the classical landscapes of Claude and Poussin. Another forward-looking aspect of his career is that he was one of the pioneers of the oil sketch. Polidoro fled Rome after the sack of the city in 1527, moving to Naples and then Messina; Vasari says that he was murdered there by an assistant for the sake of his money.
Text source: The Oxford Dictionary of Art and Artists (Oxford University Press)