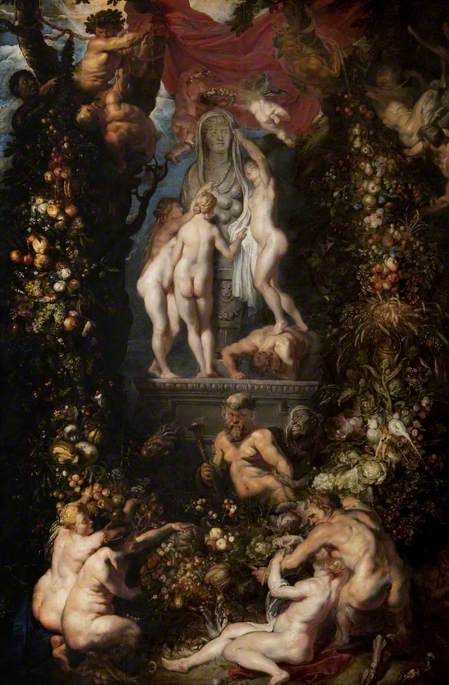 Photo credit: Glasgow Museums
(b Brussels, 1568; d Antwerp, 13 Jan. 1625). Flemish painter and draughtsman, younger son of Pieter Bruegel. From 1590 to 1596 he worked in Italy, then settled in Antwerp, where he spent the rest of his highly successful career. His specialities were still lifes, especially flower paintings, and landscapes, but he worked in an entirely different spirit from his father, depicting brilliantly coloured, lush woodland scenes, often with mythological figures, in the manner of Coninxloo and Bril. His exquisite flower paintings were rated the finest of the day, and his virtuoso skill at depicting delicate textures earned him the nickname 'Velvet' Brueghel. Often he collaborated with other artists (notably his close friend Rubens), painting backgrounds, animals, or flowers for them.
Read more
He had considerable influence, notably on his pupil Daniel Seghers, his sons Jan II (1601–78) and Ambrosius (1617–75), and his grandson Jan van Kessel. Further descendants and imitators carried his style into the 18th century.
Text source: The Oxford Dictionary of Art and Artists (Oxford University Press)