Helene Schjerfbeck is one of the best-known and most appreciated Finnish painters today. She was one of the few artists of her generation who created masterpieces in a naturalistic and impressionistic style, and was also able to shift to an entirely modern, expressionistic mode. Her intense ascetic moods create an echo for Japanese art, and at the end of her life terrifying self portraits reflect the passionate style of Picasso.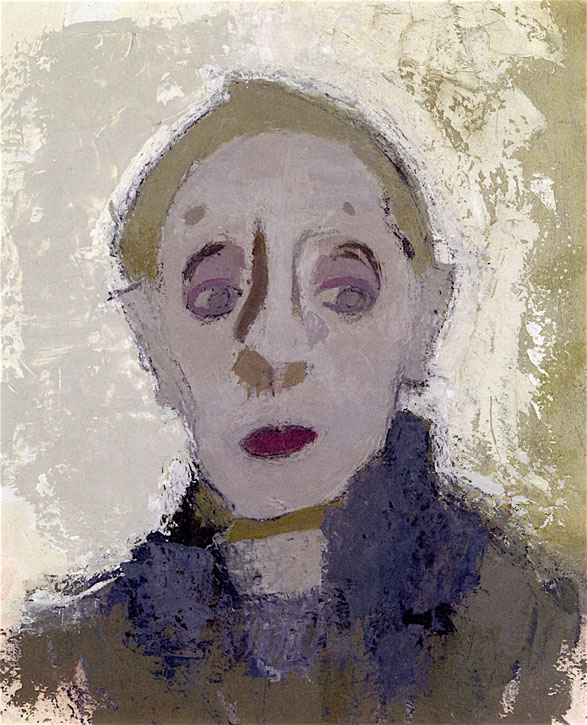 The underlying thread in her paintings was an emotionally charged relationship to her models, whether they were human beings, still lifes, landscapes or reinterpretations of her earlier works or works by other artists.
Her art studies started early at the age of 11 at the Finnish Art Society school in Helsinki. She came from an impoverished middle-class family, and she had suffered an accident at the age of four, which made her limp the rest of her life. Through her extraordinary talent, her will power and aid from the grants, she was able to develop her art in France and in St Ives during the 1880s.
She gained her first travel grant at the age of 18 in 1880 with a history painting entitled Wounded Warrior in the Snow, it was even immediately purchased by the collection of the Finnish Art Society. In the following years she took part in the Paris Salon in 1883, 1884, 1888 and 1890, and she was awarded a bronze medal at the Paris World Fair in 1889 for her work The Convalescent, painted in St Ives and first named Première verdure at the Paris Salon in 1888.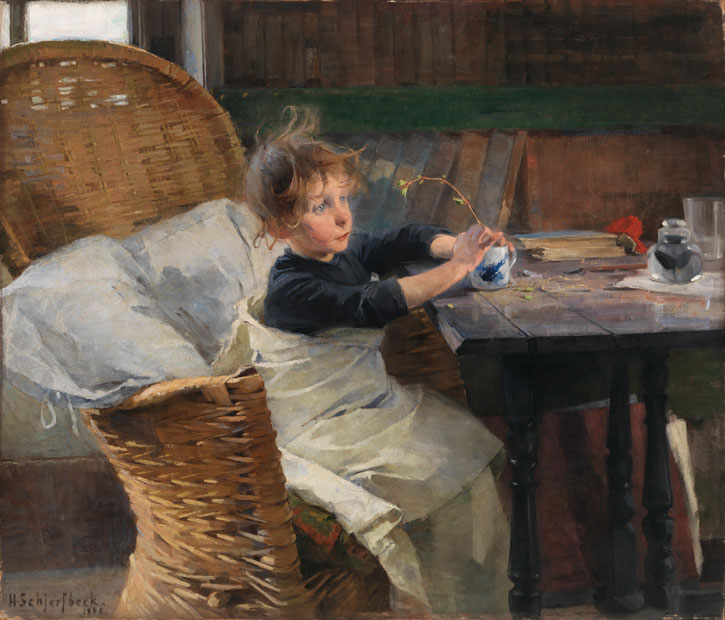 At the Académie Colarossi she had become acquainted with the Austrian Marianne Preindlsberger, who had married Adrian Stokes. She persuaded Schjerfbeck to come to St Ives to their artists' colony, as they had also worked together in Brittany. There in Pont-Aven Schjerfbeck painted avant-garde works like Shadow on the Wall (1883), Clothes Drying (1883) and The Door (1884), which show that she had admired and appreciated Paul Cézanne's and Edouard Manet's modernity.
Chickens amongst Cornstooks (c.1888), painted in St Ives, is the only work by Helene Schjerfbeck in the public collection in the UK, and it was originally owned by Marianne and Adrian Stokes. Schjerfbeck was impressed by Cornish scenery, which can be seen in her letters and work. The special luminosity of the region can be also seen in this landscape painting with corn stooks.
Helene Schjerfbeck travelled to St Petersburg, Vienna and Florence in the 1890s, but only for a short time, primarily to copy works for the collection of The Finnish Art Society. She also taught at the Art School of that Society during that decade. In 1902 she withdrew to Hyvinkää, 50 kilometers north from Helsinki and left teaching and concentrated on her own work.
She began to develop further her reduced, intense modern style. Many of her masterpieces were painted there like My Mother (1902), The Seamstress (1905), Silence (1907), The Woodcutter (1911), Wild Rosemary (1903), four of her Self Portraits (1912 and 1915) and the extraordinary Robber at the Gate of Paradise (1924).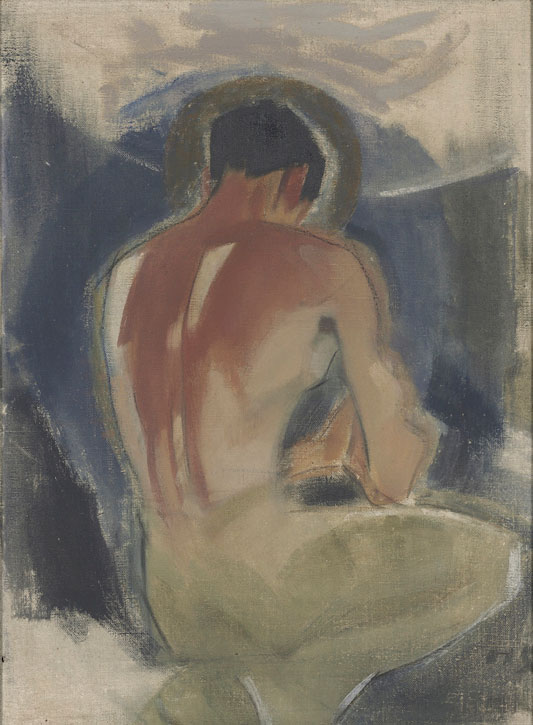 She moved to Tammisaari in 1925. Previously she lived with her mother from 1897, and after mother's death in 1923 she was freer to devote her time to painting. Schjerfbeck herself had been engaged to an English painter in the 1880s, but the fiancé called it off because of her hip-injury, likewise her young admirer and biographer H. Ahtela (alias Einar Reuter) had misled her in his devotion to her, and again she felt rejected. She was unfortunate in her wish to find a loving husband to live with her, but she had not lost her love for painting and this continued up to her last years.
A very important person besides Einar Reuter in her last years was the art dealer Gösta Stenman, who had moved from Finland to Sweden and established Schjerfbeck's reputation in Stockholm in arranging important solo exhibitions for her starting from 1937. Stenman was also influential in persuading Schjerfbeck finally to move to Stockholm from the wartime Finland in 1944.
In the Saltsjöbaden spa hotel the frail and sick artist painted tens of works in order to pay for her upkeep, among those paintings were around 20 self portraits, which show her extreme control of painterly means up to the last, revealing her fierce feelings facing the end. Altogether her long line of over 40 self portraits is unique in world art history in their scope and quality.
Leena Ahtola-Moorhouse, art historian