Working with top international museums and galleries, Exhibition on Screen creates films which offer a cinematic immersion into the world's best-loved art, accompanied by insights from the world's leading historians and arts critics. Since launching in 2011, Exhibition on Screen has released 23 films which have been shown in over 60 countries across the globe.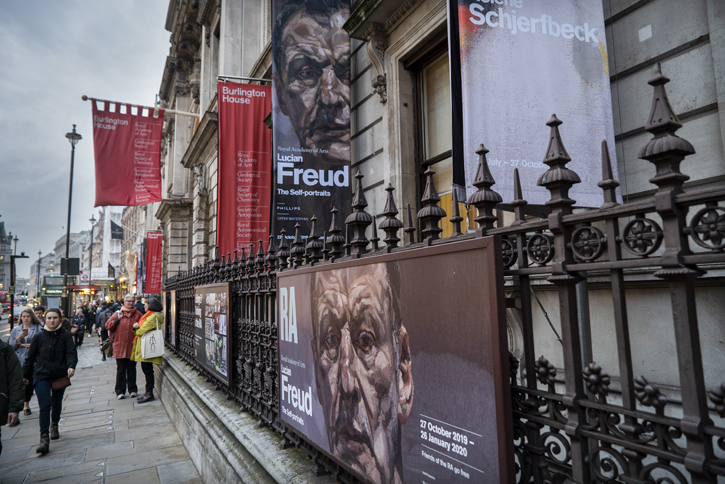 Exhibition on Screen's intensely compelling film on Lucian Freud reveals the life and work of a modern master though a unique exhibition of his self-portraits at the Royal Academy of Arts, London.
Freud made self-portraits for the whole of his life which intersected his controversial private life and reflected his shifting relationship with paint. His intense and unflinching gaze produced a body of powerful, figurative works that placed him at the forefront of great British painting. The film journeys through this landmark exhibition in which Freud turns his critical eye firmly on himself.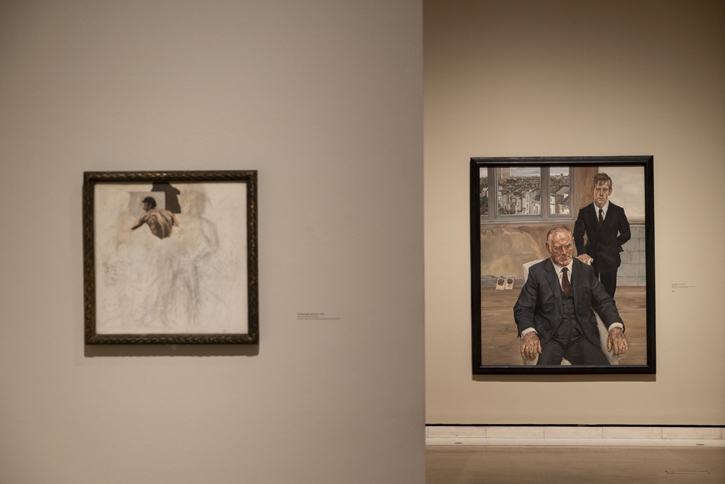 Audiences throughout the UK, and in 65 countries worldwide, will have a front-row seat to view Freud's powerful and intimate self-portraits.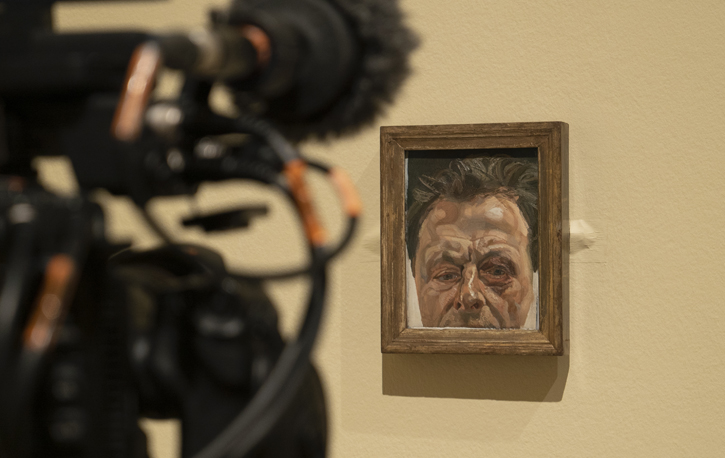 In collaboration with the Museum of Fine Arts in Boston, the Royal Academy of Arts' extraordinary exhibition will display more than 50 paintings, prints and drawings spanning nearly seven decades of Freud's self-portraiture, brought together for the first time in history.
They give a fascinating insight into both his psyche and his development as a painter from his earliest portrait painted in 1939 to the final one executed 64 years later.
When seen together, his portraits represent an engrossing study into the dynamic of ageing and the process of self-representation. Highlighting paintings – that feature on Art UK – such as Man's Head (Self Portrait III) 1963, Man's Head (Self Portrait I), Man with a Thistle (Self-Portrait), and Boy Smoking, the film features key interviews with past sitters, friends and leading art experts such as Tim Marlow (Chief Executive and Director, The Design Museum), Martin Gayford (art critic and writer), Catherine Lampert (art curator and writer), William Feaver (art curator and writer), and Sebastian Smee (art critic).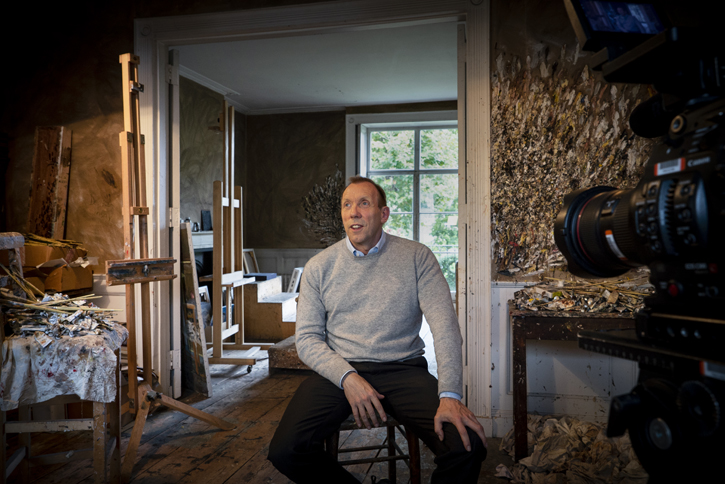 Notably, the film includes access to Lucian Freud's early works and a rare visit to his painting studio, which remains as it was when he died in 2011. Along with insight and commentary by the exhibition curators Andrea Tarsia (Royal Academy of Arts, London), Jasper Sharp (Kunsthistorisches Museum, Vienna) and David Dawson (artist), this remarkable film is a must-see for anyone interested in discovering more about the man behind the some of the most talked-about portraits in modern art history and, more broadly, the London art world.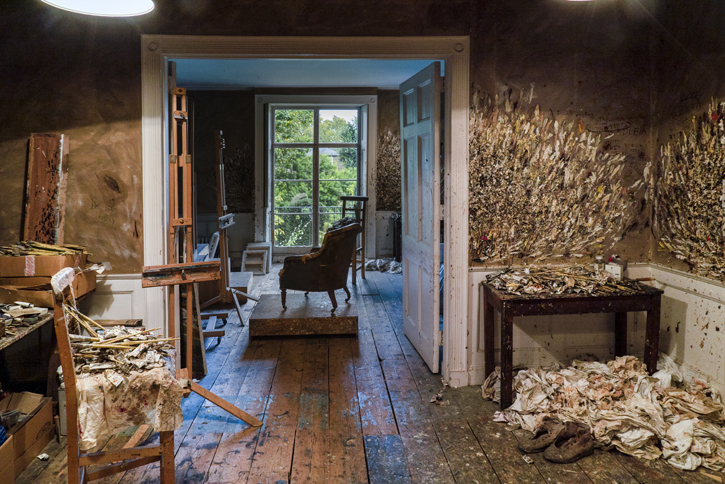 Director of the film, David Bickerstaff, says:
'The journey we take with these films sometimes offers great access to the workings of an artist's mind and a visit to Lucian Freud's studio was one of those revealing moments. It is everything you think an artist studio should be. Brushes and paint adorn every surface. The smell of oil and turpentine fills the air as easels stand ready for art to be made. Freud's presence fills the room. His mark is splattered across the walls rising out of piles of cloth that are left used and abandoned. Beautiful light shifts from the daylight studio to the night studio and the creaking floors support the remains of props so famously depicted in his paintings – a bed, an enormous mirror, a palette and a worn-out chair waiting for the next sitter. For Lucian Freud, the act of 'looking' was everything. This film is very much about the self, the progress of time and one man's intense struggle with the making of making art.'
Phil Grabsky, Executive Producer of Exhibition on Screen
The Lucian Freud film is in cinemas worldwide from 14th January 2020. Find a screening near you
The Royal Academy's exhibition 'Lucian Freud: The Self-Portraits' is on from 27th October 2019 to 26th January 2020