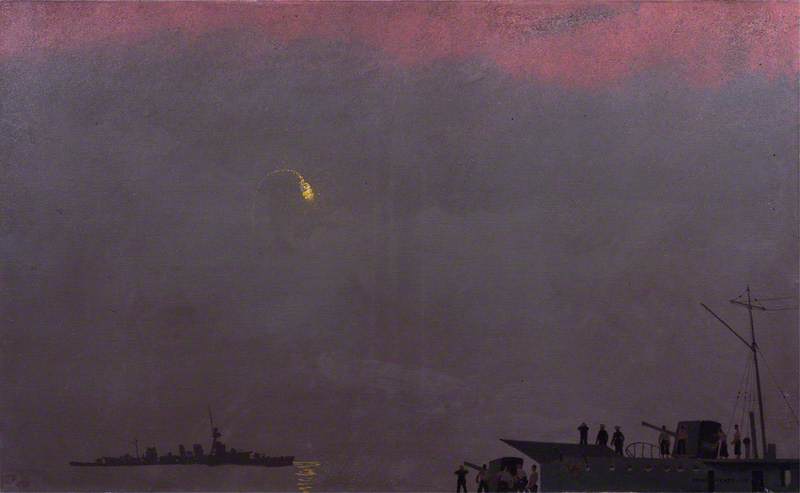 © the artist's estate. Photo credit: IWM (Imperial War Museums)
Marine painter and lithographer, born at Pontefract, Yorkshire. Pears worked initially as a black-and-white artist for magazines from the late 1890s, serving as a theatrical caricaturist for Pick-Me-Up. During World War I he was an Official War Artist for the Admiralty, a position he repeated during World War II, and he gradually established a reputation as a sound marine painter with a strong sense of design. He was founder and first president of the RSMA and his work found its way into the National Maritime Museum, Greenwich, and the Imperial War Museum. However, as a versatile draughtsman he also did many posters and illustrated Lewis Carroll's Alice's Adventures in Wonderland, 1922, and the works of Charles Dickens. He wrote a number of books, such as From the Thames to the Seine, 1910, and South Coast Cruising from the Thames to Penzance, 1931.
Read more
Exhibited widely, including RA, ROI and Fine Art Society. Lived at St Mawes, Cornwall.
Text source: 'Artists in Britain Since 1945' by David Buckman (Art Dictionaries Ltd, part of Sansom & Company)