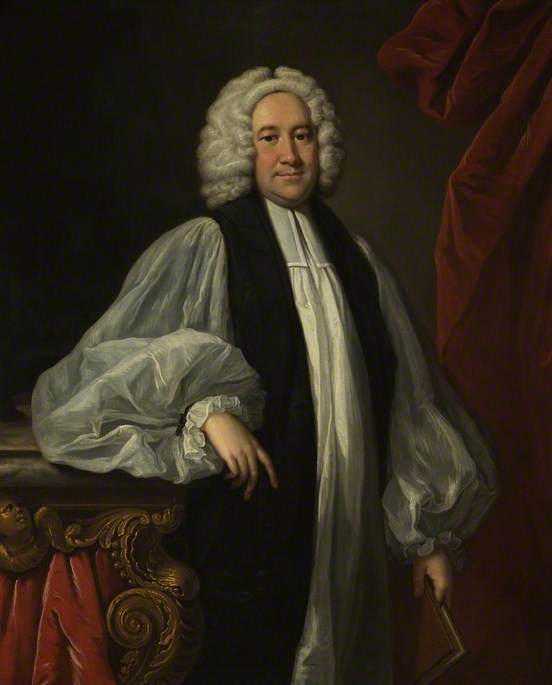 Photo credit: The Bishop's Palace & Gardens
(b Devon, 1701, ?(bapt. Exeter, 8 Dec.); d Twickenham, Middlesex [now in Greater London], 26 Jan. 1779). English portrait painter, a pupil of Jonathan Richardson the Elder, whose daughter he married. From the mid-1740s to the mid-1750s he was the leading fashionable portraitist in London, rivalled only by Ramsay. His studio produced a great deal of work, with much help from specialist assistants (see drapery painter), and he has been described by Sir Ellis Waterhouse as 'the last of the conscienceless artists, of whom Lely was the first in England, who turned out portraits to standard patterns and executed comparatively little of the work themselves'. Hudson went into semi-retirement in the late 1750s, when his former pupil Reynolds was rapidly rising in success.
Read more
His other pupils included John Hamilton Mortimer and Joseph Wright.
Text source: The Oxford Dictionary of Art and Artists (Oxford University Press)