At Art UK we are on a mission to democratise access to the nation's art collection.
Help us make this possible. Become an Art UK Citizen.
Art UK is a young charity, doing vital work to provide universal free access to the nation's art.
By making a contribution of as little as £25 a year, you will help us keep art alive and relevant for generations to come.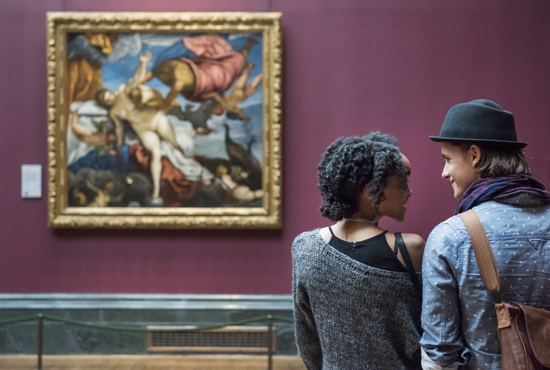 Because 80% of the nation's art collection is not on public view, as an Art UK Citizen you will be helping us to ensure what is publicly owned is publicly accessible – for enjoyment, learning and research.
The need for our work is even greater at the moment and over the past 12 months, our Citizens have supported us to:
Launch Curations – a new online curation tool
Grow the Art UK audience to 3 million website users a year, an annual increase of 27%
Reach 12 million page views a year
Support 100 venues through the Great British Art Quiz, in partnership with The Guardian
Generate over £100,000 in revenue for collections through the Art UK Shop – an annual increase of 137%
Facilitate over 22,000 acts of engagement with our learning programme
Add over 27,000 new artworks
Publish hundreds of new stories
Initiate the #OnlineArtExchange on Twitter to help collections across the UK connect and collaborate during the pandemic
As a thank you, you will receive:
A quarterly newsletter from our Director, keeping you up to date with our work
A pack of 12 art postcards to share with friends and spread the word
A £5 voucher to spend on Art UK products in our online shop
Please join us and spread the word – sign up as an Art UK Citizen today.