Ten years ago (2nd June 2009) Joseph Hillier's sculpture, IN OUR IMAGE, manufactured by Aycliffe Fabrications, was installed. I had photographed the process of County Durham's tallest sculpture being made and was thrilled to see it emerging in the factory and finally on site. This project fuelled my desire to photograph public art. I loved large-scale works, such as Anish Kapoor's Temenos in Middlesbrough, and his Cloudgate (aka 'The Bean') which I photographed in Chicago (2016).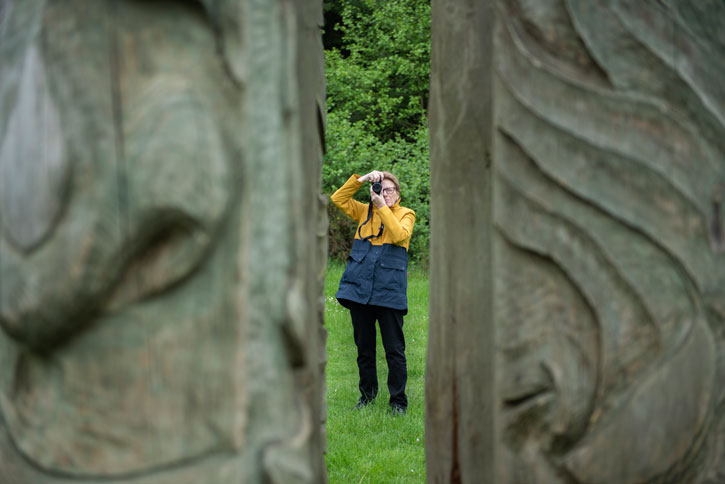 Colin Rose's The Swirl, also manufactured by Aycliffe Fabrications, is another favourite, and photographing it from different angles creates amazing distortions of perspective, especially at night, in black and white. Andy Scott's Falkirk The Kelpies is also a wonderful piece to photograph from many angles, as is Antony Gormley's Angel of the North.
Back in 2009, I had an idea to photographically record the artworks in the North East where I live. For many reasons, I hadn't fulfilled this aspiration. However, I read in the Royal Photographic Society's journal about Art UK's ambitious plan to catalogue all the artworks in the UK and eagerly awaited the call out for volunteer photographers to help complete this task. It seemed to me a great way to fulfil my own ambition but as part of a much bigger project.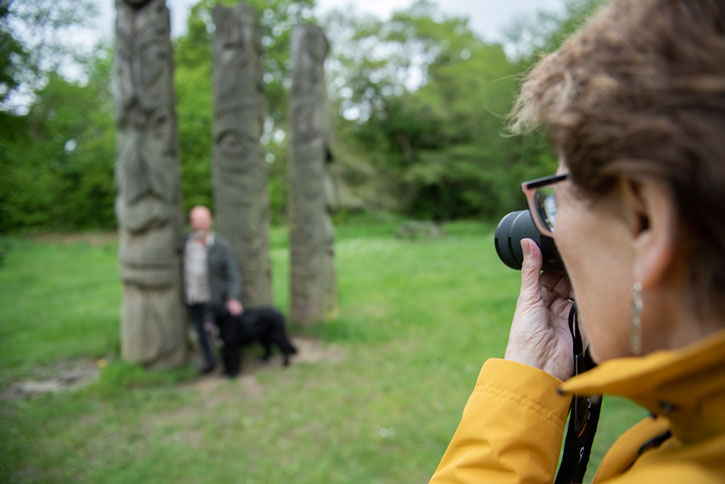 The call-out came and in June 2018 I attended my first Art UK training session in Edinburgh. I couldn't wait to get started recording the artworks in my part of County Durham. West Auckland's village green with its Victorian 'pant', and more recent tribute to the West Auckland first World Cup winners, was a great starting point.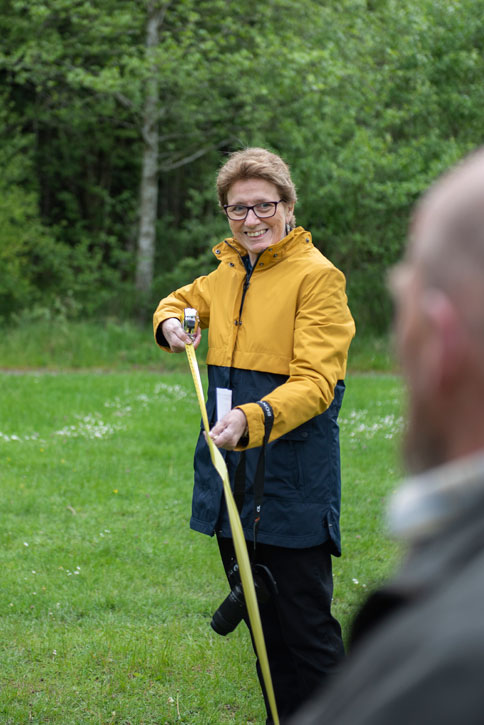 I had to think differently about how I photographed sculptures but soon got used to the drill of photographing to set guidelines. It took a bit longer for me to remember to measure pieces though. It also took time to research and record data, which could be both frustrating and fascinating.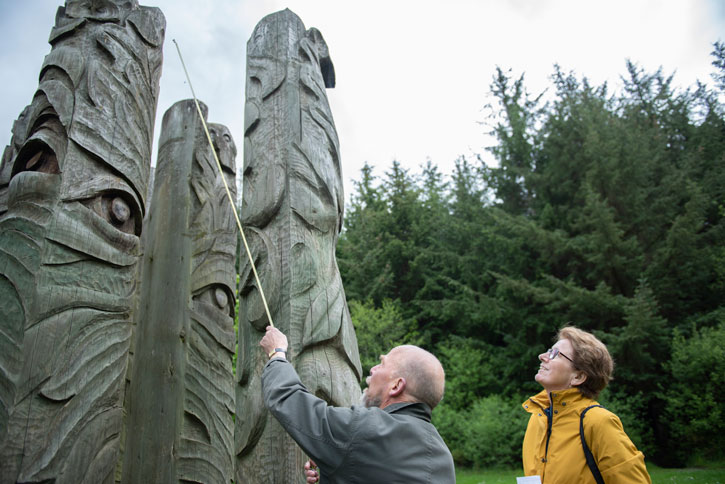 A by-product of not being able to locate data led to me sometimes contacting sculptors to ask for specific information. I found they responded very positively, were more than happy to help and usually very interested in the Art UK project. This led to a happy meeting with Phil Townsend, a local sculptor. A simple request for information was the starting point which opened the door to a collaboration with Phil and a trail of his sculptures in Teesdale. I had already photographed Phil's Aycliffe Angels and his Aclet in Bishop Auckland but had no idea of how many other works he had installed around County Durham and beyond. The scope of my work was broadening and I could see what an immense and ambitious task Art UK had set itself.
I alluded to my passion for large-scale artworks – this remains, but my work for Art UK has opened my eyes to, and given me an appreciation of, artworks of all sizes. I am now much more aware of the smaller, almost incidental pieces around us, pieces sometimes unnoticed in plain sight.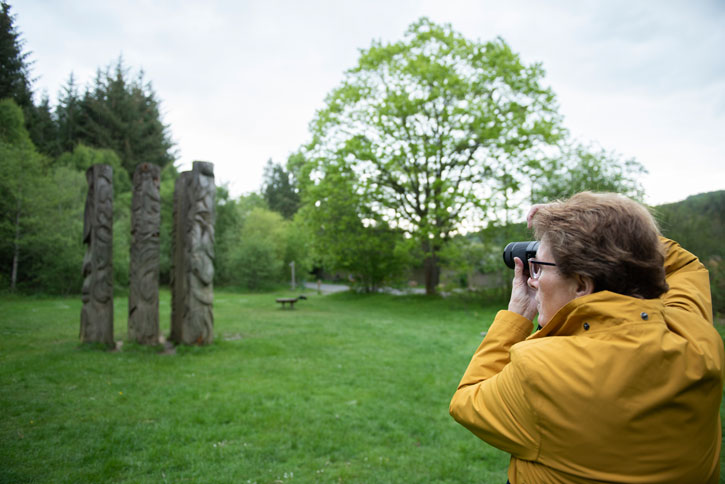 What sculptures mean, why they exist in certain places and what they represent has always been important to me, but more so now. Working with Phil Townsend on his own work has given me insight into themes important to local heritage – for example, Durham's lost coal and steel industries. Sculptures can be reminders of history that might otherwise be hidden or forgotten, and so are valuable legacies for communities and future generations.
I count it a privilege to be part of Art UK's sculpture project and hope to complete my existing list, as well as recording and locating the many new and unlisted artworks around me, in the allocated time.
Elaine Vizor, ARPS (Associate of The Royal Photographic Society) and Art UK Volunteer for North East England
This story is part of a series commissioned for Volunteers' Week 2019 looking at the roles of volunteers across Art UK