This portrait, on display in the Walker Art Gallery in Liverpool, was originally believed to be from the studio of Anthony van Dyck. This means that it would have been created in his studio, but not necessarily by his hand, and more likely by his assistants.
After a public debate on Art UK's online forum Art Detective, the painting of the Infanta Isabella Clara Eugenia has been verified as an autograph Van Dyck – meaning it is mainly the work of the renowned Flemish master himself.
A rare discovery
A discussion about the painting was launched on Art Detective in September 2018 after Fergus Hall, a leading dealer in Old Master paintings, wrote in to share his suspicion that the painting was an autograph Van Dyck.
This inspired a group of specialists and art lovers to debate the overall quality and style. The thread quickly attracted attention and sparked comments highlighting the artwork's high quality.
Some of the experts involved included Bendor Grosvenor, the art historian, writer and presenter of BBC Four's Britain's Lost Masterpieces, and Simon Gillespie, an art restorer who specialises in helping to authenticate works of art. They commented on the skilful depiction of the sitter's head and hands, and the lively handling of the paint.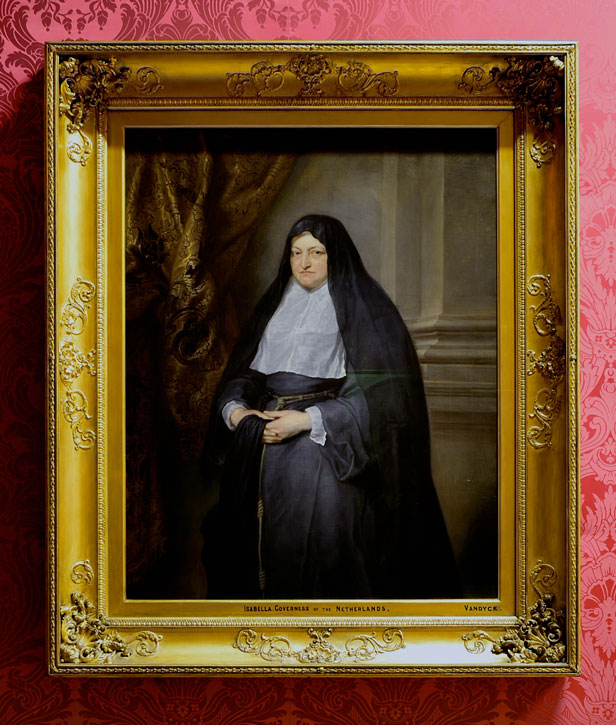 The discussion was enticing enough to lead Van Dyck expert Rev. Dr Susan J. Barnes to visit Liverpool's Walker Art Gallery to examine the artwork. She was highly impressed with the painting, and concluded that the portrait is in fact by Van Dyck, with some minimal assistance from his studio.
She said, 'The Walker version stands out among works by Van Dyck. Well preserved, it is notably fine in the rendering of the figure in the interior. Most important is the compelling likeness: Van Dyck's depiction of the Archduchess conveys at once the presence of a living human being and of an imposing person, a commanding, international leader.'
Who was Van Dyck?
Anthony van Dyck (1599–1641) is regarded as one of the greatest portraitists of all time. The Flemish painter was chief assistant to Peter Paul Rubens from around 1617 to 1620, and during this time established his own reputation as an esteemed painter. After moving to Italy, he developed from painting mainly figure compositions to becoming a prolific portrait painter.
Van Dyck then moved to London in 1632 to become court painter to Charles I. His stunning paintings of royal and aristocratic sitters – including the famous triple portrait of Charles himself – had a lasting influence on British art. He became highly regarded by later artists, including Thomas Gainsborough, Sir Joshua Reynolds and John Singer Sargent.
Who was the Infanta Isabella Clara Eugenia?
The Infanta Isabella Clara Eugenia, the sitter in this portrait, was the daughter of Philip II of Spain and became joint ruler of the Spanish Netherlands with her husband Archduke Albert in 1599.
Following his death in 1621 she was appointed Governor by the Habsburg King of Spain, and joined the Third Order of St Francis – a division of the Franciscan order for laymen and women. She is depicted in the painting wearing the habit of the order. Van Dyck's portrait in the Walker Art Gallery was based on an earlier portrait of the Infanta, made in 1625 by Rubens.
The value of Art Detective
The Van Dyck discovery is an important example of how Art Detective is transforming understanding of the UK's public art collection. By providing a unique collaborative platform for public collections, specialists and members of the public, it has already helped to update the artwork records of hundreds of public collections, including the names of artists and people represented in paintings.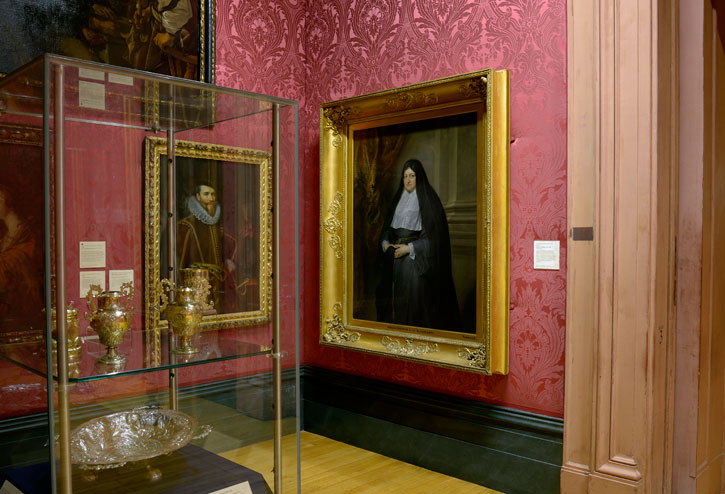 Bendor Grosvenor, Art Detective Group Leader covering British portraits of the sixteenth to the eighteenth centuries, said of this discovery, 'This is a great example of how Art Detective can bring museums, experts and the public together to advance art history. I've always thought this painting had a good chance of being by Van Dyck, and am delighted that it has now been confirmed.'
Anyone can take part in Art Detective. It's a free online platform, and it's easy to use. You never know what might be hiding in plain sight in your local collection.
Marion Richards, Art Detective Officer at Art UK