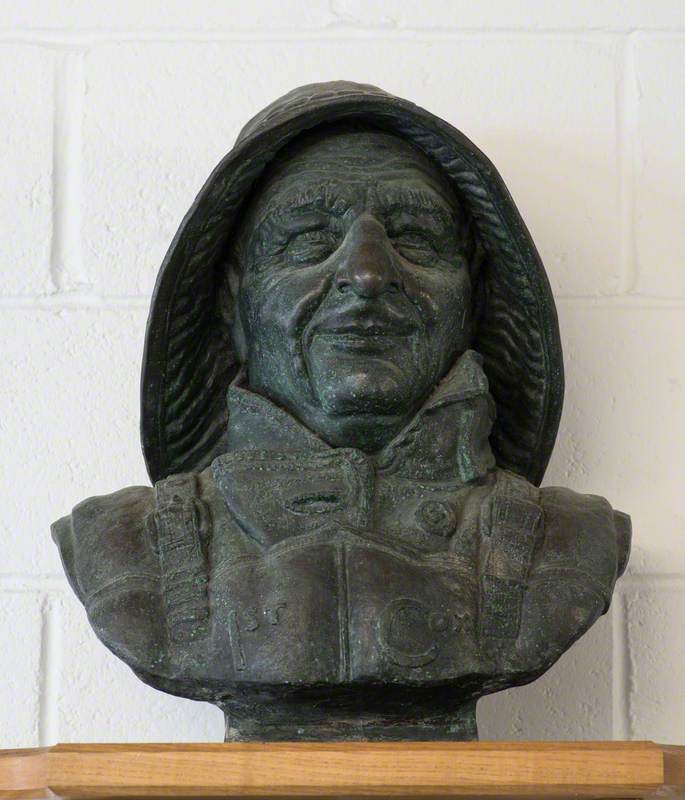 © the copyright holder. Photo credit: The RNLI Henry Blogg Museum
Sculptor in range of materials, born in Nottingham, where he studied at the School of Art. After service with 11th Sherwood Foresters on the continent in World War I, where he was mentioned in dispatches, Woodford attended Royal College of Art. During World War II Woodford was camouflage officer to the Air Ministry. He was elected RA in 1945 and was a fellow of RBS. Woodford was a prolific producer of figurative sculpture. Among his notable works were bronze doors at the RIBA; main doors at Norwich City Hall; stone figures and panels, Huddersfield Library and Art Gallery; statue of Robin Hood in Nottingham; sculpture for Imperial War Graves Commission British cemeteries in Italy; new design of Royal Coat of Arms, 1962; and many coats of arms for government buildings in Britain and abroad.
Read more
Woodford's output is widely illustrated: in the volume RBS: Modern British Sculpture, published 1939; in Arthur T Broadbent's Sculpture Today in Great Britain 1940–1943, published 1949; and he was included in Sculpture In Britain Between The Wars, Fine Art Society, 1986. Lived in Twickenham, Middlesex.
Text source: 'Artists in Britain Since 1945' by David Buckman (Art Dictionaries Ltd, part of Sansom & Company)