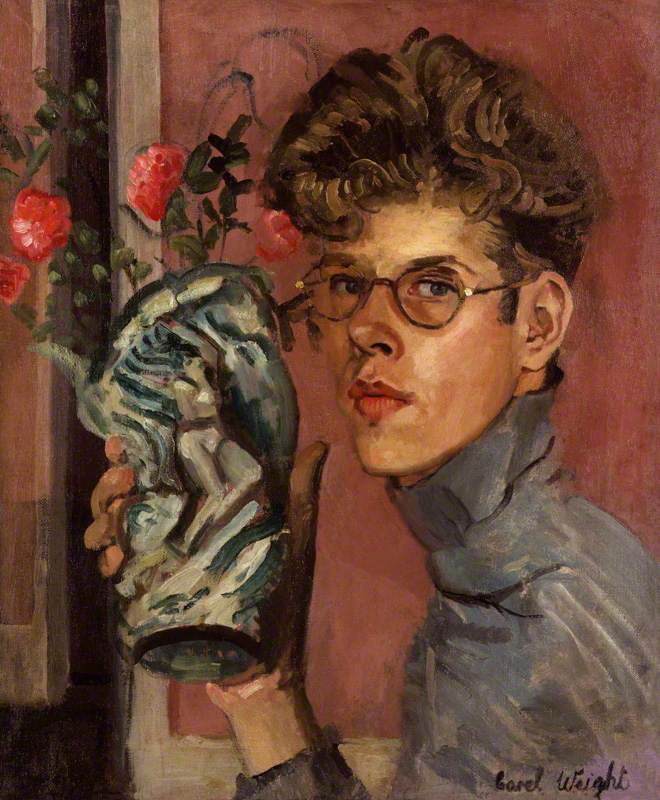 © National Portrait Gallery, London. Photo credit: National Portrait Gallery, London
(Born London, 10 September 1908; died London, 13 August 1997). British painter. In the Second World War he served with the Royal Engineers and Army Education Corps and was appointed an Official War Artist in 1945, working in Austria, Greece, and Italy. He began teaching at the Royal College of Art in 1947 and was professor of painting there from 1967 until his retirement in 1973. Weight was something of a maverick figure ('I don't like the art world very much. I don't like the dealers and I don't like the critics') and his work is highly individual. His best-known paintings are imaginative figure compositions, set in suburban surroundings. They are superficially realistic, but feature idiosyncratic perspective effects and strange human dramas, producing a feeling that is sometimes humorous and sometimes menacing: 'My art is concerned with such things as anger, love, fear, hate and loneliness, emphasized by the ordinary landscape in which the dramatic scene is set.
Read more
' Weight also painted portraits and landscapes.
Text source: The Oxford Dictionary of Art and Artists (Oxford University Press)