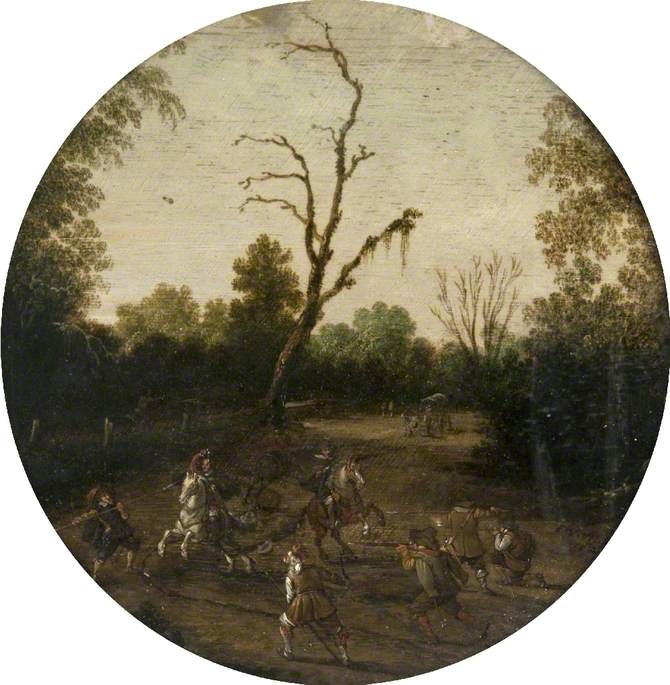 Photo credit: Glasgow Museums
(bapt. Amsterdam, 17 May 1587; bur. The Hague, 18 Nov. 1630). Dutch painter, one of the most important figures in the development of his country's tradition of naturalistic landscape. He was perhaps a pupil of Gillis van Coninxloo in Amsterdam, and he worked in Haarlem (c.1610–18) and The Hague (1618 onwards). His earliest works are in the Mannerist tradition, but by 1615 he had already moved away from the panoramic effect and high viewpoint of his predecessors. His fresh brushwork and directness of vision herald the subsequent accomplishment of his pupil Jan van Goyen and of Salomon van Ruysdael. In addition to pure landscapes, Esaias painted various figure subjects in landscape settings; he was also a prolific etcher and draughtsman. There were other artists in his family, notably his cousin Jan van de Velde II (c.
Read more
1593–1641), but he was not related to Willem van de Velde.
Text source: The Oxford Dictionary of Art and Artists (Oxford University Press)