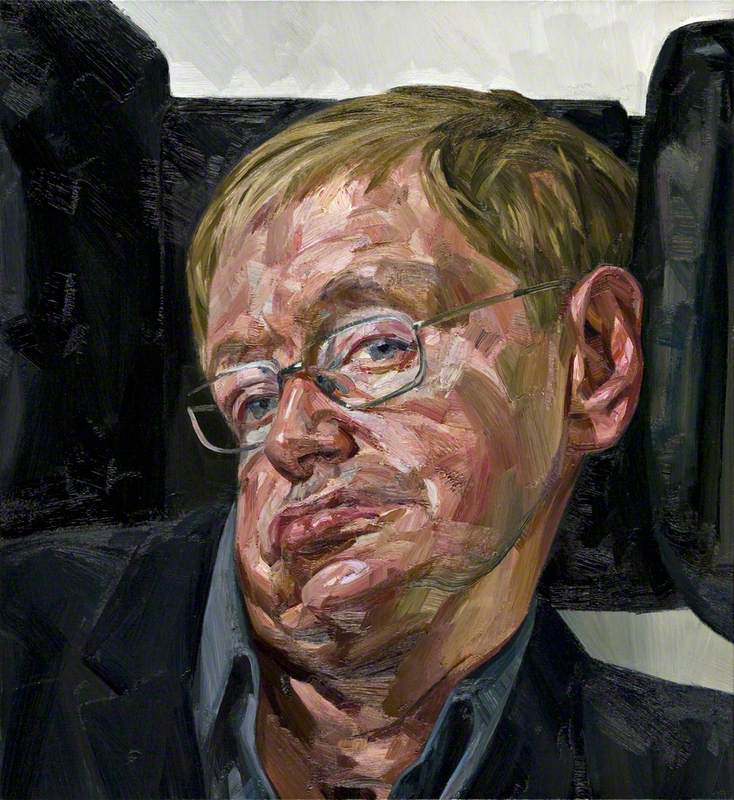 © the artist/courtesy Flowers Gallery, London and New York. Photo credit: The Royal Society
Painter, notable for portraits and head studies of an Expressionist type, who studied at St Martin's School of Art, 1981–5, then Slade School of Fine Art, 1985–7. He first came to general notice as National Portrait Gallery's John Player Portrait Award first prize winner in 1989. In 1992 the Gallery took into its collection a portrait by Schierenberg of the writer and barrister John Mortimer, commissioned as part of the Award. Showed in mixed exhibitions at Diorama Gallery from 1990; RA Summer Exhibition from 1991; and Flowers East Nudes show at Watermans Arts Centre, 1991; then a long series of Flowers shows, latterly including 5 Painters, Flowers East, and 12 British Figurative Painters, Flowers West, Santa Monica, California, both 2002.
Read more
Solo exhibitions were also with Diorama Gallery, then Angela Flowers, later ones Flowers East, 2000 and 2005, Flowers Central, 2001, and Flowers West, Santa Monica, California, 2002. The National Portrait Gallery, Tate Gallery, BBC, Ernst & Young and other corporate collections hold examples. Lived in London.
Text source: 'Artists in Britain Since 1945' by David Buckman (Art Dictionaries Ltd, part of Sansom & Company)