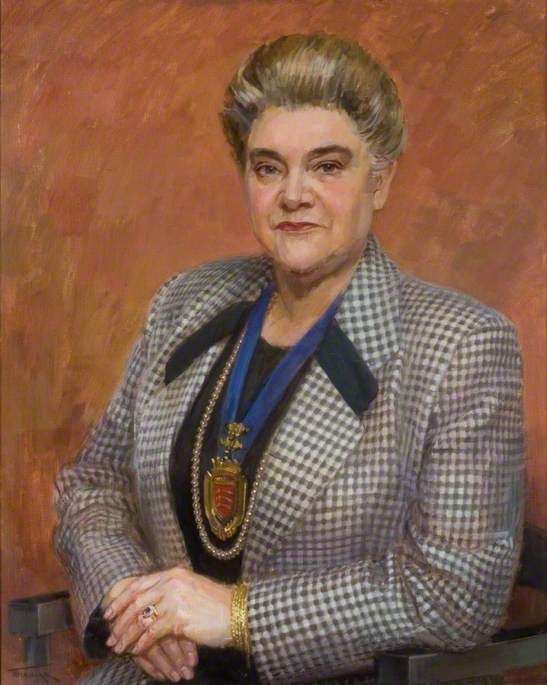 © the artist. Photo credit: Essex County Council
Portrait painter, born in Melbourne, Australia, into a musical family. Following education there she studied briefly at St Martin's School of Art, having from childhood been interested in portraiture. After a period involved in illustration for magazines, books and record sleeves Mendoza concentrated on portraits internationally, based in London, to both public and private commission. Was a member of RP, ROI and Contemporary Portrait Society and was an honorary member of SWA. Portraits included HM The Queen, TRH The Prince and Princess of Wales, HM Queen Elizabeth the Queen Mother, the politician Lady Thatcher and other international government figures. A series of musicians included the conductor Sir George Solti and Dame Joan Sutherland, the opera singer.
Read more
Group portraits included the House of Commons in Session, for the House, and the House of Representatives, Canberra, Australia.
Text source: 'Artists in Britain Since 1945' by David Buckman (Art Dictionaries Ltd, part of Sansom & Company)