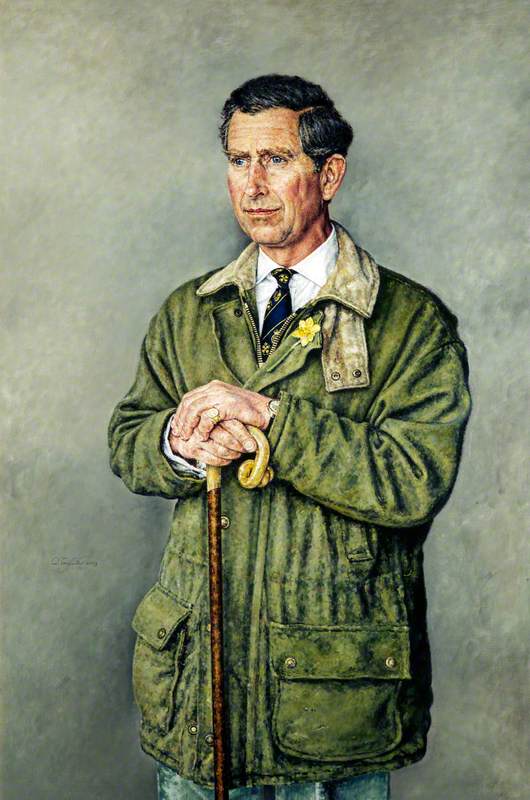 © the artist. Photo credit: Cardiff Council
Painter, teacher and gallery owner, born in Liverpool. After attending Pwllheli Grammar School he went to the Slade School of Fine Art, 1957–61, then taught art in Birmingham for several years in the 1960s. In the latter part of the 1960s he opened the David Griffiths Gallery in Cardiff, later the Albany, and organised Pwllheli Art Gallery during the summer. Worked in television as a freelance illustrator before concentrating on portraiture, painting many eminent figures. Subjects included HRH The Prince of Wales, two archbishops, two lord chancellors and two speakers of the House of Commons. Among Griffiths' commissions were Bertrand Russell for University College, Swansea, and Lord Hailsham for the House of Lords. Other subjects included the politician Enoch Powell, singer Bryn Terfel, harpist Osian Ellis and painter Kyffin Williams.
Read more
Griffiths was purchaser of the year for CASW and an hon. member of the White-robed Order of Druids. Had a retrospective exhibition at National Library of Wales, Aberystwyth, 2002. The City Hall, Cardiff; Museum and Art Gallery, Newport; Royal College of Surgeons; University of Wales, Cardiff; and Liverpool University are other holders of Griffiths' work.
Text source: 'Artists in Britain Since 1945' by David Buckman (Art Dictionaries Ltd, part of Sansom & Company)