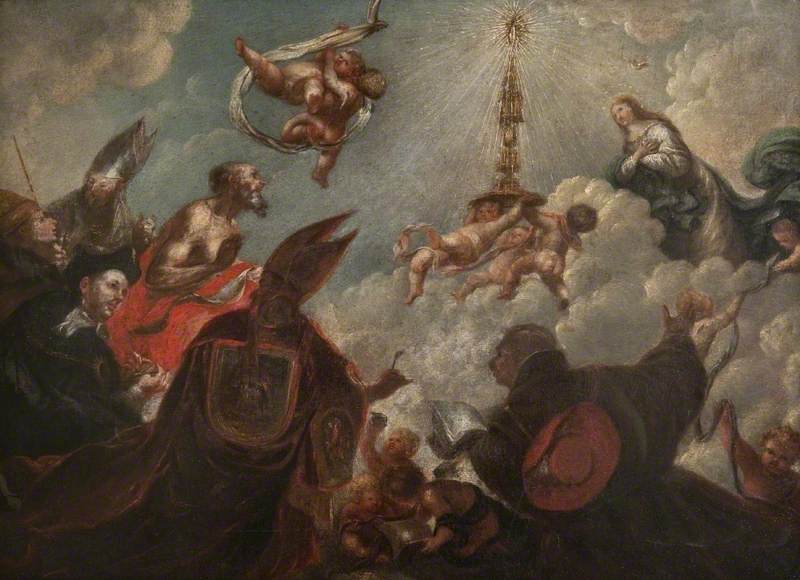 Photo credit: Glasgow Life Museums
(b Seville, c.1590; d Madrid, 29 Sept. 1654). Spanish painter and engraver, a representative of the transition from Mannerism to Baroque. He spent most of his career in Seville, and with his older contemporary Roelas, under whose influence he developed, he helped to prepare the way for the naturalistic style characteristic of the following generation of painters in the city. St Basil Dictating his Rule (c.1639, Louvre, Paris), which is generally considered his masterpiece, shows his work at its most bold and vigorous. In about 1650 Herrera moved to Madrid. According to Palomino, he was a 'harsh and ill-tempered man' whose pupils never stayed with him very long. Velázquez is said to have been one of these short-lived pupils, as was his son, Francisco Herrera the Younger (bapt.
Read more
Seville, 28 June 1627; bur. Madrid, 25 Aug. 1685), a painter and architect. After fleeing from home, he evidently spent several years in Italy, although there is no documentary evidence for his visit. He worked for several years in Seville but mainly in Madrid, where he was appointed a royal painter to Charles II (see Habsburg) in 1672 and royal architect in 1677. His greatest achievement was the design (subsequently modified) of the church of El Pilar at Saragossa, begun in 1681. His work as a painter, airy and colourful, owed much to the example of Murillo.
Text source: The Oxford Dictionary of Art and Artists (Oxford University Press)