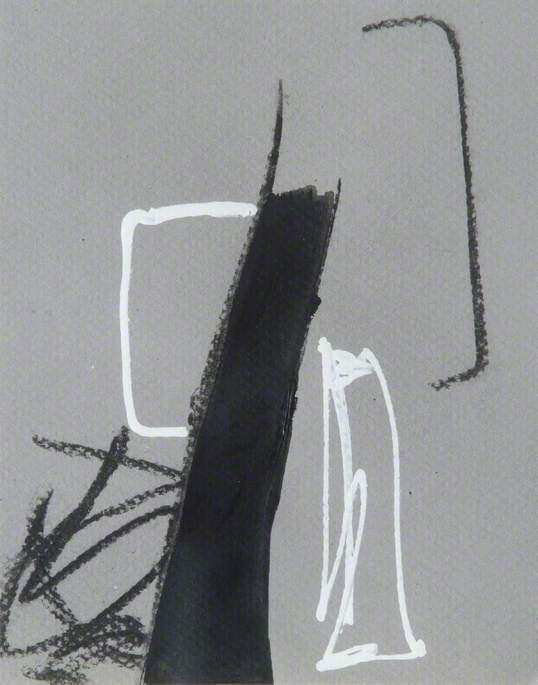 © the artist. Photo credit: Bank of England
Artist whose work included abstract paintings such as At the Still Point of the Turning World, in Royal Over-Seas League Open, 1994. She was born in Cambridge, studying there at the Cambridgeshire College of Arts & Technology; City and Guilds of London Art School; and Royal Academy Schools. Won a series of awards, including Philip Connard Travel Award, 1988; Richard Ford Award for Travel, 1989; Landseer Scholarship, 1991; David Murray Travel Scholarship, 1991–2; and Vincent Harris Award. Took part in many group shows, including Janus Avivson Gallery, 1990; Bankside Gallery Open, 1991; LG Open, Barbican, 1993; and ASC Studios, 1994. Had a first solo exhibition, from Three Lines, at Stephen Lacey Gallery in 2003, a British Council-sponsored show which toured to Romania in 2004, starting at the National Museum of Modern Art, Bucharest.
Read more
Calinescu was of Romanian descent, her grandfather, Armand Calinescu, being the country's prime minister until 1939.
Text source: 'Artists in Britain Since 1945' by David Buckman (Art Dictionaries Ltd, part of Sansom & Company)